Palace View Heights Resort
724 Blue Meadows Dr.
Branson, MO 65616
Contemporary Branson Haven
This Spinnaker Premier property has all the comforts of home and amenities to help you unwind and relax while on vacation, and is located just minutes from the famous Branson strip, Lakes and Ozark Mountains.
Checking In:
Check-in time is 4 p.m.
Palace View
700 Blue Meadows Dr.
Branson, MO 65616
Palace View Front Desk Hours:
Open 24/7
Accommodations
Set amid the majestic Ozarks, this enclave provides a place to rest and plan your next venue of entertainment. These spacious condos have well-appointed kitchens with sit up bars, washer/dryer, open concept living and dining areas, and private bedrooms with ensuite baths.
Available layouts:
1 Bedroom, 1 Bathroom – sleeps 4
2 Bedroom, 2 Bathroom – sleeps 6
3 Bedroom LO, 2 Bathroom – sleeps 10
Amenities
Amenities Include:
Wi-Fi Access
Elevator Access
Activity Center with Fitness Facility, Lounge, Business Center and Game Room
Outdoor Pool and Hot Tub
Children's Splash Pad
BBQ Grills and Eating Area
Spinnaker Activities
Show Ticket Office (Branson Ticket Deals)
Multi-Purpose Sport Court – Basketball, Pickle Ball, Volleyball, Badminton
Children's Outdoor Playground
Palace View Heights is a smoke-free and pet-free resort.
Spring Activities
Palace View, Palace View Heights and French Quarter - May 31 to June 30, 2020
Billiards Tournaments
Join us for a friendly game of 8 ball with your friends, other guests and the activities fun team. Winner gets bragging rights for the day.
Bingo
Win sweet treats and prizes! It's fun for the whole family. You could also win tickets to some of the best shows in town!
Craft Party
Come create a one of a kind Branson souvenir! Choose from many different items such as, ceramic piggy banks, kitty flower pots, customized coffee cup and wine glasses. The possibilities  are endless. ($3.00 – 10.00)
Ice Cream Treats
At 1 p.m. fresh ice cream is served at the Clubhouse. Come join us for cones, sundaes, and root beer floats. ($3.00 each)
Morning Walk
Enjoy a morning walk and take in the sights. Meet new people and have great conversations as you take advantage of some light exercise.
Painting Class
"Every canvas is a journey all its own." No painting skills necessary. We will show you step by step how to make your painting beautiful and unique. Please go to the Front Desk to sign up for the class. ($20 each)
Ping Pong
Who doesn't like a little bit of competition during vacation? Come show off your ping pong skills and have some fun!
Pool Side Fun
Hang out with the activities team by the pool. We have awesome pool games, relay races, a cannonball contest and much more! For kids 1 to 99.
Shuffleboard Tournament
Meet the activities team outside for some sunshine and shuffleboard.
Tye-die T-Shirts
Let our activities team help you create a bright and colorful Spinnaker T-shirt. ($8.00 each)
To view and download complete activity schedule with descriptions please click the button below.

Activity schedule

All featured events require advanced sign-ups! Sign Up at the Front Desk to join the fun! Please Note: For each listed Featured Event there is a 24 hour cancellation policy.
Rates based on availability and subject to change. All rates are subject to all state and local taxes.
*3 night minimum stay required.
Deposit Policy:
A deposit of one night plus tax is required at the time of reservation. The remaining balance will be collected upon check-in unless otherwise stated when booking.
Cancellation Policy
Cancellations received less than 72 hours prior to arrival will result in forfeiture of 1 night deposit. No-shows will not receive refunds for deposits/payments made.
Interested in Palace View Heights?
Get more info about Vacation Ownership, Special Offers, or Rental Availability.
Request Info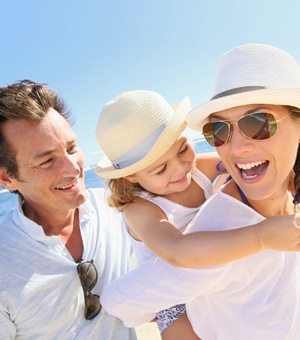 Sign Up For Exclusive Vacation Offers
Spinnaker Resorts gives you the opportunity to book fantastic getaways or find exceptional seasonal rental opportunities at our resorts in Hilton Head Island, Branson, or Ormond Beach. Whichever destination you choose, we'll have an exceptional vacation package for you.
*Your personal information will be used to send you Spinnaker Resorts promotions and will not be shared with any third party.
Branson Blog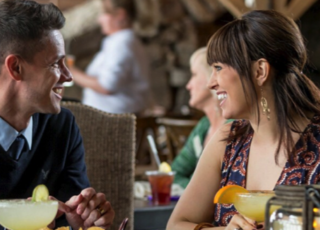 When is a kiss more than a kiss? That is for you to discover on your next trip to Branson,...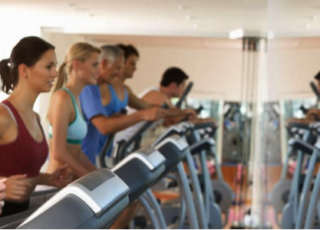 According to the American Heart Association, only about one in five adults and teenagers get the proper amount of exercise...