St. Paddy's Day in Pictures
The 2014 St. Patrick's Day weekend came with gray clouds looming overhead, threatening rain. Fortunately, the 31st Annual Hilton Head St. Patrick's Day Parade was a successful and joyous occasion for the party-goers and the parade participants. The streets were lined with green as parade observers wore their Irish green in merry variations.
111 parade entries wound around the route with roughly 25,000 onlookers along Pope Avenue and Office Park Road. The clouds lingered with a clear sky till the parade ended when a light rain developed. Another mirthful Hilton Head Island St. Patrick's Day Parade for us islanders to recall with smiles and good memories.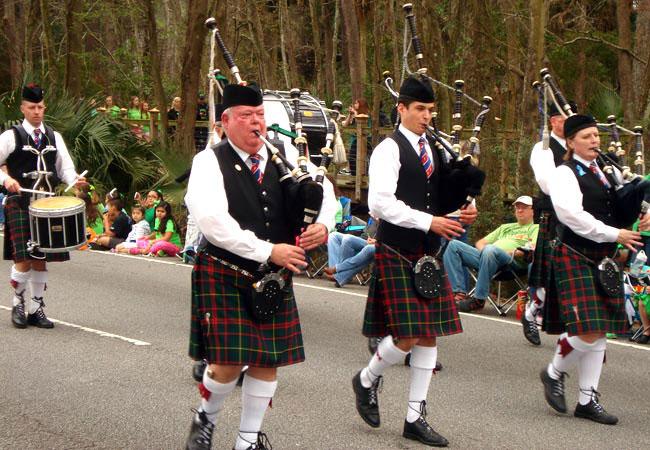 A St. Patrick's Day parade is not complete without bagpipers bringing the Celtic melodic sounds and customary garb to the streets lined with festive parade onlookers.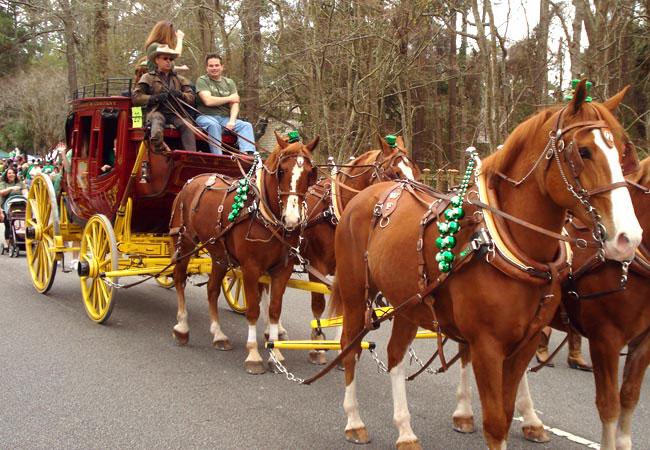 The Wells Fargo parade "float" consisted of a Wells Fargo stagecoach of waving children pulled by four merrily decorated horses with the green a handsome contrast to their warm brown coats.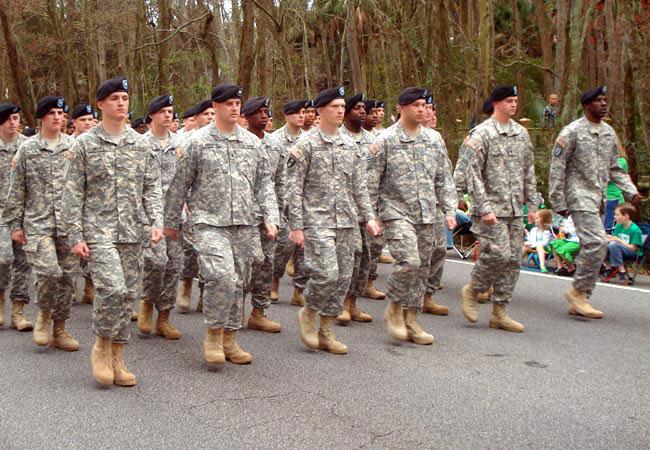 The United States Army march in step during the parade dressed in their military fatigues and combat boots.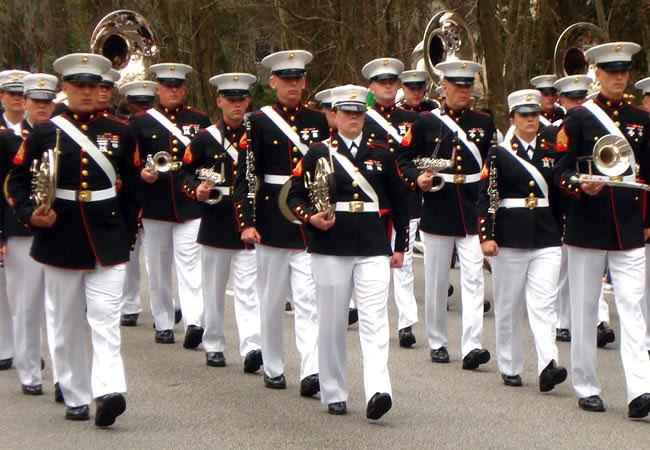 The Parris Island Marine Band march in their dress uniforms. Their history on Parris Island, SC as a Marine Band dates back to 1915.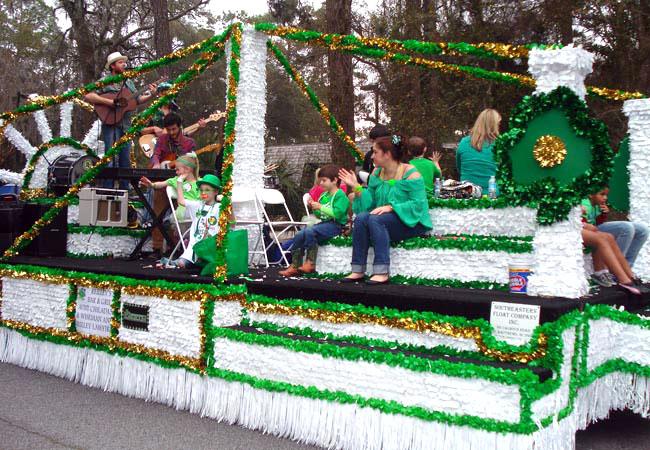 White tassels brush the ground as a full band plays tunes and children and adults ordained in green wave from a float cloaked in white, green and gold. This float represented the Reilley family's restaurants and enterprises. The St. Patrick's Day Parade was founded by local business icon Tom Reilley in 1983.