191 Cottage Cove Lane,
Williamsburg, VA 23185
Experience History in the Making
King's Creek offers the charm of a village with the enjoyment of up-scale vacationing. Within the gated community, the fun begins with many on-site amenities including multiple swimming pools, year-round indoor aquatic center, jetted pools, saunas, steam rooms, large workout room, tennis courts, playgrounds, jogging trail, barbecue grills and basketball.
This resort boasts one, two, three and four bedroom homes with a variety of features such as garden tubs, wet bars, and sun-rooms.
Checking In:
Check-in time is 4 p.m.
King's Creek Resort
191 Cottage Cove Lane,
Williamsburg, VA 23185
Take a video tour
Accommodations
King's Creek offers a variety of accommodation types to satisfy any vacation need and all are part of a charming vacation village. The Cottages offer one, two, and three bedroom options with welcoming front porches and all the creature comforts of home like gas fireplaces and jetted tubs. Convenient and luxurious two and four bedroom Townes also provide a great option for families who need more space to spread out while on vacation and are well-appointed with similar amenities. The Estates set King's Creek apart from other resorts. For ultimate luxury you'll find one, two, three and four bedroom vacation homes. The Estates provide ample indoor and outdoor gathering space (on decks) while providing individual privacy when desired.
All accommodations feature pillow top mattresses, decks, in-suite washer/dryer, Wi-Fi, TV with DVD player in living room, TVs in all bedrooms and private decks. Kitchens include top-grade stainless steel appliances.
The Cottages
1 bedroom – Sleeps 2-4
2 bedroom – Sleeps 6
3 bedroom – Sleeps 8 – 10
The Townes
2 bedroom – Sleeps 6
4 bedroom – Sleeps 12
The Estates
1 bedroom – Sleeps 4
2 bedroom – Sleeps 6
3 bedroom – Sleeps 10
4 bedroom – Sleeps 14
Amenities
There is so much offered at King's Creek that days can be spent without leaving the resort! Gorgeous swimming pools dot the resort along with community gas barbecue grills. The year-round Aquatic Center houses an indoor junior Olympic-sized swimming pool, jetted hot tubs, and much more. The grounds offer tennis and basketball courts and a jogging trail.
Amenities Include:
Wi-Fi Access
Aquatic Center
Indoor and outdoor pools
Indoor and outdoor hot tubs
Women's and men's saunas, steam rooms
Gift Shop/Store
Tennis Courts
Playgrounds
Basketball Court
Cybex workout equipment
Miniature Golf
Shuffleboard
Horseshoes
Barbecue Grills and Picnic Area
Snack bar (Seasonal)
Activity Center
Game room, movie rentals and board games
Golf privileges/Owner access to Kingsmill
King's Creek is a smoke-free indoors and pet-free resort.
Summer Activities 2022
King's Creek Resort
"Among Us" Game
Smart phone or Wi-Fi enabled device required
Astronaut Puppet Craft
Sign-up in advance
Bubble Extravaganza
Sign-up in advance
Card Tower Competition
Sign-up in advance
Ceramic Painting
Purchase Required
Coffee Mug Painting
Purchase required
Craft Corner
Purchase required
Dirt Pudding Social
Sign-up in advance
DIY Birdhouse
Purchase required
DIY Play-Doh
Purchase required
DIY Trail Mix
Sign-up in advance
DIY Water Bottle Holder
Purchase required
Flag Days Kids Craft
Sign-up in advance
Friendship Bracelets
Sing-up in advance
Frisbee Craft
Sign-up in advance
Joy Rock Paint & Place
Sign-up in advance
Paint-A-Pot & Plant A Seed
Paper Plane Competition
Sign-up in advance
Suncatcher Craft
Purchase required
Totally Tie Dye
Purchase required
Trinket Box Craft
Purchase required
Wine Social
Photo ID required
Fun In The Sun
• Horseshoes
• Miniature Golf
• Playground
• Shuffleboard
• Tennis & Basketball Courts 
Equipment Available To Borrow From The Concierge Desk
• Basketballs
• Horseshoes
• Pickleball
• Putters & Golf Balls
• Tennis Rackets 
Stay In The Shade
• Craft Room
• Fitness Center
• Game Room
Ticketed Events
• Crayon Art Workshop


To view and download a complete list of current activities at the resort please click the button below.
Williamsburg Events
Sun

Mon

Tue

Wed

Thu

Fri

Sat

October

1

2

3

4

5

6

7

8

9

10

11

12

13

14

15

16

17

18

19

20

21

22

23

24

25

26

27

28

29

30

December

December

December

December
Interested in King's Creek?
Get more info about Vacation Ownership, Special Offers, or Rental Availability.
Request Info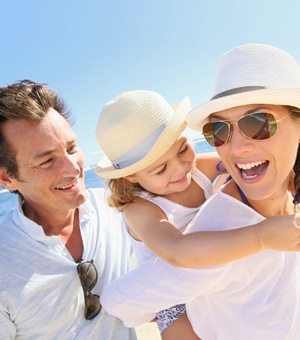 Sign Up For Exclusive Vacation Offers
Spinnaker Resorts gives you the opportunity to book fantastic getaways or find exceptional seasonal rental opportunities at our resorts in Hilton Head Island, Branson, Ormond Beach, and Williamsburg. Whichever destination you choose, we'll have an exceptional vacation package for you.
By using this form you agree with the storage and handling of your data by this website. Your personal information will be used to send you Spinnaker Resorts promotions and will not be shared with any third party.