Your Gateway to
America's Historic Triangle
There are exciting things to do right off your doorstep! The story of the Nation's beginning is vividly told in America's Historic Triangle of Williamsburg, Jamestown and Yorktown. Williamsburg is surrounded by world-class museums, art galleries, theaters, fabulous shopping, exquisite dining, outstanding golf and theme parks, as well as gorgeous scenic trails and waterways.
Williamsburg is Home to:
World-Class Museums
Theme Parks
Hundreds of Restaurants
Golf Courses
Biking and Walking Trails
Scenic Waterways
Shopping
Take a Tour of King's Creek and Area
FREQUENTLY ASKED QUESTIONS
Q. Are linens provided in the vacation homes at King's Creek?
A. Yes, all bed linens and towels are provided in the homes. Charges only apply for EXTRA linens and towels.
Q. What additional household equipment is available during our stay?
A. Cribs, high chairs, and additional cookware are available upon request for no additional charge. Linens for the sleeper sofa are located in the closet.
Q. Are pool towels available at King's Creek?
A. Yes, please inquire at the Concierge Desk in the Aquatic Center..
Q. What playing equipment is available at the resort?
A. Rackets, tennis balls, basketballs, putt putt, shuffleboard, and horseshoes are provided upon request at the Concierge Desk in the Aquatic Center. There are also box games available for checkout.
Q. Are recycle bins on the property?
A. Yes! Recycle bins are located behind the Aquatic Center parking area.
Q. Are grills available at the resort?
A. Gas grills are located throughout the property for your use. Operating instructions appear on the front of the grill. Further assistance is available by dialing "0" from your unit. Please remember to exercise caution when operating the gas grill and turn the valve to the OFF position when finished.
Q. What is your Pet Policy?
A. Except for service dogs, pets are not allowed at the resort. Our staff will be happy to recommend area facilities to accommodate your pet.
Q. Do you have a Noise Policy?
A. King's Creek is for the quiet enjoyment of our guests. Minors must be reasonably supervised at all times. We reserve the right to remove individuals who disturb, disrupt, or prohibit the enjoyment of other guest … potentially resulting in the forfeiture of all deposits made. Local police may be summoned to assist in enforcing these standards.
Noise must be kept to a minimum.
In the event noise levels disturb others, our staff will take the appropriate action to address the situation promptly with the possibility of removing the guests from the resort.
If you have other questions, please call us at 757-221-6760.
Williamsburg Partners
From thrilling coasters to world-class entertainment, there is something for everyone at Busch Gardens® Williamsburg. Pantheon, the world's fastest multi-launch coaster is now open. Fun is always in season at Busch Gardens®For more information, visit www.buschgardens.com/williamsburg.
With over 300 acres of iconic sites, historic taverns, and world-class art museums, at Colonial Williamsburg, history truly comes to life. See our talented tradespeople practicing authentic 18th-century crafts, meet a Nation Builder, influential men and women who were critical to the founding of our country and visit working archaeology sites, where our experts are uncovering the past to better inform our future. Here, you'll make memories that last a lifetime.
Your 18th century tour guide will take you back in time to the most interesting locations in colonial Williamsburg while visiting haunted houses and hearing fascinating details of the witch trials, captured pirates, and Blackbeard's demise. Learn about the strange rituals and customs of our forefathers. Come meet our very own witch, pirate, and Petey the Parrot, all part of our costumed crew. Fun For all ages!! Kids come out and get a prize from Mr. Pirate's chest!
Travel back in time, then savor the present at this year-round destination full of history, shopping, outdoor fun, dining, and special events. Relive the pivotal battle of the Revolutionary War. Visit historic homes, museums, and battlefields by foot or enjoy a guided Segway tour through town. Set sail aboard Yorktown's home-ported schooner, the Alliance for a sunset sail or take the kids on a pirate adventure cruise. Shop in specialty stores; enjoy live music, festivals, and outdoor markets; swim and sunbathe at the beach and dine in one-of-a-kind riverfront restaurants. With so much to see and do – we invite you to stay a while! Check into our waterfront hotel, quaint bed & breakfasts, or even your own private cottage.
Since 1981, The Precious Gem has played a part in celebrating life's extraordinary occasions with handcrafted jewelry by owner/designer Reggie Akdoagan. Delight in his custom designs, many one-of-a-kind pieces, and dazzling colored gemstones. Whether it's your engagement or anniversary, first job or retirement, new baby or birthday, The Precious Gem wants to be your jeweler for life.
Since 1986, Whitley's Peanut Factory has been producing the finest gourmet Virginia Peanuts on the market. Each batch is roasted slowly and carefully the old-fashioned way to ensure their peanuts are the best you've ever tasted. Whitley's Virginia peanuts, specialty nuts, and confections are perfect to give as gifts or simply to enjoy on your own.
Experience the Flavours of the Williamsburg Winery at Wessex Hundred Farm. Williamsburg Winery, one of Virginia's most acclaimed wineries, established in 1985. Visit us for a great wine experience, delicious farm to fork dining experience at Gabriel Archer Tavern or for a relaxing afternoon at the Wine Pavilion".
Southern Pancake and Waffle House is one of the top five pancake houses in Williamsburg, Virginia. A family-owned restaurant located in the heart of Colonial Williamsburg and minutes away from Busch Gardens and Water County serves delicious southern breakfast and lunch entrees every day. Curbside pick-up, in-door and outside seating is available. Delivery is available through Grubhub. Call (757) 220-5542 to order.
At Opus 9, we have a commitment to exceeding your expectations every time you dine. From our extraordinary wine list to our melt in your mouth steaks, we offer something to appeal to every palate. One of casual elegance, our dining room is perfect for a meal away from home. We look forward to offering you the best steak in town.
A casual upscale restaurant that serves home-crafted "comfort food" with a culinary twist. For over 3 decades, Second Street consistently offers unbelievable food and beverages, in a comfortable atmosphere, with friendly service. Rare will you find a restaurant these days that will remain popular, or relevant after 35+ years. Second Street's menu features a selection of WilliamsBURGERS that has been pleasing guests for years. Fall-off the bone, Baby Back Ribs are a staple Chicken and Pasta dishes help round out the diverse menu. For those with a more eclectic palate, we offer trendy foods that are fashionable, yet not too "foo-foo". From American regional cuisine like Chesapeake Bay Jumbo Lump Crab Cakes, to hand-cut prime steaks, and mouth-watering Atlantic Grilled Salmon. Other menu items include a star-studded list of appetizers and culinary created flat bread pizzas. Our menu is diverse enough for the whole family and a separate menu is available for the Kids and those interested in Gluten Free options.
Interested in a Spinnaker Vacation?
Get more info about Vacation Ownership, Special Offers, or Rental Availability.
Request Info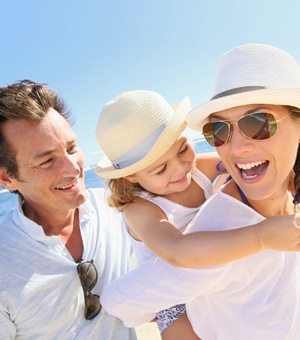 Sign Up For Exclusive Vacation Offers
Spinnaker Resorts gives you the opportunity to book fantastic getaways or find exceptional seasonal rental opportunities at our resorts in Hilton Head Island, Branson, Ormond Beach, and Williamsburg. Whichever destination you choose, we'll have an exceptional vacation package for you.
By using this form you agree with the storage and handling of your data by this website. Your personal information will be used to send you Spinnaker Resorts promotions and will not be shared with any third party.