51 South Atlantic Ave.
Ormond Beach, FL 32176
Your Beach Playground on the Florida Coast
Spinnaker Resorts' Premier oceanfront resort opened in February 2011, with airy condos equipped with modern amenities and conveniences. Close to all the attractions in Daytona Beach and Orlando (Disney World), Royal Floridian South is a perfect vacation retreat after a day spent on the rides or on the beach.
Checking In:
Check-in time is 4 p.m.
Royal Floridian
51 South Atlantic Ave.
Ormond Beach, FL 32176
Royal Floridian Front Desk Hours:
Open 24/7
Accommodations
These ocean-side units have well-appointed kitchens with breakfast bars, separate dining and living areas, and balcony walkouts. Situated right on the beach, the views of the Atlantic are spectacular.
Available layouts:
1 Bedroom, 1 Bathroom – sleeps 4
2 Bedroom, 2 Bathroom – sleeps 6
Amenities
Royal Floridian South is a beach lover's paradise. With gorgeous ocean views, 23 miles of white sand beaches at your doorstep and a relaxed environment, this resort is perfect for both families and couples. Enjoy airy condos with granite countertops and other fine finishings. Oceanside balconies provide great views. On-site amenities include oceanfront pool and tiki hut, mini-putt, basketball and shuffleboard plus an indoor pool, hot tub and Activities make this an oceanfront playground.
Amenities Include:
Wi-Fi Access
Elevator Access
Underground Parking
Gathering Lounge with Ping Pong and Billiard
Indoor Pool and Hot Tub
Exercise Area
Heated Outdoor Pool and Hot Tub
Children's Pool
Splash Pad
Multi-Purpose Sport Court – Basketball, Pickle Ball, Volleyball, Badminton
Shuffleboard
Miniature Golf
Tiki Bar, BBQ Grills and Eating Area
Beach Access
Spinnaker Activities
EV Charging Station
The Royal Floridian is a smoke-free and pet-free resort.
Crafts - Decorate A Glass Beach Candle ($)
Royal Floridian Grill: Burgers, Dogs & Brats, Chips and Drink ($)
Root Beer, Coke Floats & Orange Creamsicle ($)
Tye-dye T-shirts & Spinnaker Shirt ($)
Check Recreation Boards located next to the Activities Room regarding program times.
To view and download a complete list of current activities at the resort please click the button below.
Interested in Royal Floridian South?
Get more info about Vacation Ownership, Special Offers, or Rental Availability.
Request Info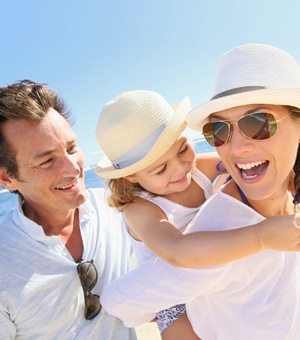 Sign Up For Exclusive Vacation Offers
Spinnaker Resorts gives you the opportunity to book fantastic getaways or find exceptional seasonal rental opportunities at our resorts in Hilton Head Island, Branson, Ormond Beach, and Williamsburg. Whichever destination you choose, we'll have an exceptional vacation package for you.
By using this form you agree with the storage and handling of your data by this website. Your personal information will be used to send you Spinnaker Resorts promotions and will not be shared with any third party.