45 Waterside Dr.
Hilton Head, SC 29928
Your Aquatic Playground Near The Beach
TripAdvisor award-winning Hilton Head Island vacation resort, just two blocks from the beach. Waterside resort features one of the largest aquatic facilities on Hilton Head Island and is also 2 blocks from the Atlantic Ocean. It's a short walk to the beach. Dry off long enough to enjoy golf, tennis and proximity to beach restaurants and shops. Waterside is one of three Spinnaker Flexible Ownership properties.
Checking In:
Check-in time is 4 p.m.
Waterside Resort
45 Waterside Drive
Hilton Head Island, SC 29902
Waterside Front Desk Hours:
Sun – Fri: 8:30 a.m. – 10 p.m.
Sat: 8:30 a.m. – 11 p.m.
After Hours Check-In is at S.R Hotel
35 De Allyon Ave., HHI, SC 29928
Open 24/7
Take a tour of Waterside
Accommodations
Featuring open concept living and dining areas, these units have private bedrooms with ensuite bathrooms (some with whirlpool baths), TVs, well-appointed kitchens, breakfast bars, washer/dryer, balconies, and elevator access.
Available layouts:
1 Bedroom, 1 Bathroom – sleeps 4
2 Bedroom, 2 Bathroom – sleeps 6
3 Bedroom, 3 Bathroom – sleeps 8
Amenities
Amenities Include:
Wi-Fi Access
Elevator Access
2 Outdoor Pools (1 Heated) and Hot Tub
Children's Pool
BBQ Grills
Outdoor Ping Pong/Chess
Check-in Center and Game Room, Business Center, Exercise Room
Spinnaker Activities
Waterside is a smoke-free and pet-free resort.
Fall Activities Schedule 2023
EVENTS NOT TO BE MISSED
Mimosas & Orientation
Spinnaker Social
Hair Braiding
Live Music Poolside
Natives, Pirates & Soldiers Tour
TOURS & CRUISES
Dolphin Cruise
Hilton Head Island History Tour
Natives, Pirates & Soldiers Tour
Sunset Cruise
OTHER SERVICES AVILABLE
Beach Bundle
Beach Chair
Beach Umbrella
Sandy Scoops
Sandy Scoops is located at the 5600 Building between the Kiddie Pool and Main Pool.
Beach Rentals
Beach Rentals
Did you forget to bring a chair, umbrella, or cart for the beach? No worries! Through our Sandy Scoops location, we now have you covered! Rentals are available for daily use. Just scan the QR code shown on the Activity List.
PAVILION PROGRAMS
Aroma Therapy
Bingo
Bocce Ball
Board Games
Card Games
Candy Bingo
Cornhole Tourney
Coaster Making
Comedy and Magic Show
Flower Pot Painting
Glass Etch
Hair Braiding
Ice Pops
Jenga Challenge
Ladder Ball
Lemonade Bar
Let's Play Blackjack
Making Post Cards
Mexican Train
Mimosas & Orientation
Music Bingo
Name that Tune
Newlywed Game
Nertz
Pillow Making
Ping Pong Tourney
Rock and Shell Painting
Scavenger Hunt
Shark Tooth Necklace
Smoothie Bar
Spinnaker Social
Sugar Scrub
Switch Mario Cart Tourney
Team Trivia
Tye Die
Owners and Guests of Waterside, Southwind, Carolina Club, Egret Point and The Cottages can enjoy the activities at Waterside.
To view and download a complete list of current activities at the resort please click the button below.
Interested in Waterside?
Get more info about Vacation Ownership, Special Offers, or Rental Availability.
Request Info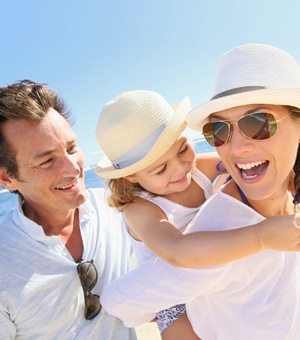 Sign Up For Exclusive Vacation Offers
Spinnaker Resorts gives you the opportunity to book fantastic getaways or find exceptional seasonal rental opportunities at our resorts in Hilton Head Island, Branson, Ormond Beach, and Williamsburg. Whichever destination you choose, we'll have an exceptional vacation package for you.
By using this form you agree with the storage and handling of your data by this website. Your personal information will be used to send you Spinnaker Resorts promotions and will not be shared with any third party.