18 Valencia Rd.
Hilton Head, SC 29928
Quaint and Serene
This vacation resort's intimate setting is perfect for tranquil and lazy days where your biggest concern might be selecting a dinner location. Located on quiet cul de sacs, most of these timeshare units have golf course or lagoon views. Jump onto the bike path and let it lead you through the palmettos and around the 12 miles of bike paths.
Find solace at Spinnaker's most secluded Hilton Head resort. It's like home away from home with balconies, hot tub, outdoor pool and BBQ areas. Go exploring the island's flora and fauna on 8 miles of bike paths. Do as much or little as you choose. (In Shipyard)
Checking In:
Check-in time is 4 p.m.
Check-In is at S.R Hotel
35 De Allyon Ave., HHI, SC 29928
Open 24/7
Accommodations
Located on quiet cul de sacs, these two and three bedroom units feature kitchens opening out to the living area, separate dining rooms, and private porches.
Available layouts:
2 Bedroom, 2 Bathroom – sleeps 6
3 Bedroom, 3 Bathroom – sleeps 8
Amenities
Discover the serenity of southern living in villas reminiscent of Key West bungalows. Charming porches set a relaxed scene as you gaze out over lagoons and golf fairways, and the lush Lowcountry flora that surrounds you in Shipyard.
Amenities Include:
Wi-Fi Access
Outdoor Pool and Hot Tub
This is a smoke-free and pet-free resort.
Summer Activities Schedule 2022
Waterside Resort
Hilton Head Island History Tour
Message Home - Coconut Gram
Pinckney Island Nature Tour
Sandy Scoops - Daily Scoop Specials
Sandy Scoops is located at the 5600 Building between the Kiddie Pool and Main Pool.
Beach Rentals
Beach Rentals
Did you forget to bring a chair, umbrella, or cart for the beach? No worries! Through our Sandy Scoops location, we now have you covered! Rentals are available for daily use. Just scan the QR code shown on the Activity List.
There is a room charge for all programs in red. Any program with a corresponding QR Code requires a reservation.

FACE MASKS RECOMMENDED WHILE ATTENDING ANY OF OUR PROGRAMS.
To view and download a complete list of current activities at the resort please click the button below.
Hilton Head Events
Sun

Mon

Tue

Wed

Thu

Fri

Sat

1

2

3

4

5

6

7

8

9

10

11

12

13

14

15

16

17

18

19

20

21

22

23

24

25

26

27

28

29

30

31

Blue Crab Discovery

https://www.spinnakerresorts.com/event/blue-crab-discovery/2022-05-31/

Learn about the life cycle and importance of the Atlantic Blue Crab at the Coastal Discovery Museum.  Participants will experience catching, cooking, picking, and tasting. For more information please visit the website.

Hilton Head Distillery Tour & Tasting Experience

Hilton Head Distillery Tour & Tasting Experience

https://www.spinnakerresorts.com/event/hilton-head-distillery-tour-tasting-experience-3/2022-05-31/

The tours run Tuesday-Saturday. We offer 4 tours each day at: 12:30; 2:00; 3:30 and 5:00. Each tour is an hour. $25 per person; must be at least 21 years of age. For more information please visit the website.

June

June

June

June
Interested in The Cottages?
Get more info about Vacation Ownership, Special Offers, or Rental Availability.
Request Info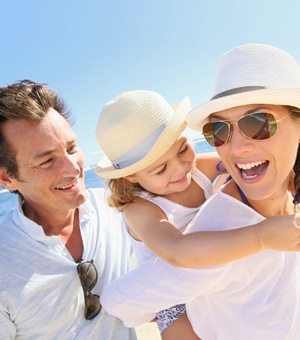 Sign Up For Exclusive Vacation Offers
Spinnaker Resorts gives you the opportunity to book fantastic getaways or find exceptional seasonal rental opportunities at our resorts in Hilton Head Island, Branson, Ormond Beach, and Williamsburg. Whichever destination you choose, we'll have an exceptional vacation package for you.
By using this form you agree with the storage and handling of your data by this website. Your personal information will be used to send you Spinnaker Resorts promotions and will not be shared with any third party.