200 Southwind Dr.
Hilton Head, SC 29928
Island Retreat
Escape to the comforts of Southwind after exploring the island by land, water or fairway. This timeshare resort's modest seclusion promotes relaxation while being close enough to all island activities to play every day of your vacation. Enjoy the pool and hot tub nestled amid magnolias, palmetto palms and Live Oaks. Southwind is one of three Spinnaker Flexible Ownership properties.
Checking In:
Check-in time is 4 p.m.
Check-In is at S.R Hotel
35 De Allyon Ave., HHI, SC 29928
Open 24/7
Accommodations
Nestled amid Carolina pines and palmettos, you'll feel right at home in Southwind. These townhomes come with two adult bicycles, fully equipped kitchens with breakfast bars, washer/dryer, spacious dining and living areas with entertainment centers and bedrooms with TVs and ensuite bathrooms. Decks feature golf course or lagoon views.
Available layouts:
2 Bedroom, 2 Bathroom – sleeps 6
3 Bedroom, 3 Bathroom – sleeps 8
Amenities
Southwind offers all the comforts of home, with the features of a full resort.
Amenities Include:
Wi-Fi Access
Outdoor Pool (Heated Seasonally) and Hot Tub
Outdoor Ping Pong
Children's Playground
Clubhouse with Exercise Room, Lounge, Kitchen
2 Adult Bikes per unit
3 Tennis Courts
1 Sport Court (Basketball, Shuffleboard)
Southwind is a smoke-free and pet-free resort.
Summer Activities Schedule 2022
Waterside Resort
Hilton Head Island History Tour
Message Home - Coconut Gram
Pinckney Island Nature Tour
Sandy Scoops - Daily Scoop Specials
Sandy Scoops is located at the 5600 Building between the Kiddie Pool and Main Pool.
Beach Rentals
Beach Rentals
Did you forget to bring a chair, umbrella, or cart for the beach? No worries! Through our Sandy Scoops location, we now have you covered! Rentals are available for daily use. Just scan the QR code shown on the Activity List.
There is a room charge for all programs in red. Any program with a corresponding QR Code requires a reservation.

FACE MASKS RECOMMENDED WHILE ATTENDING ANY OF OUR PROGRAMS.
To view and download a complete list of current activities at the resort please click the button below.
Hilton Head Events
Sun

Mon

Tue

Wed

Thu

Fri

Sat

1

2

3

4

5

6

7

8

9

10

11

12

13

14

15

16

17

18

19

20

21

22

23

24

25

26

27

28

29

30

31

Blue Crab Discovery

https://www.spinnakerresorts.com/event/blue-crab-discovery/2022-05-31/

Learn about the life cycle and importance of the Atlantic Blue Crab at the Coastal Discovery Museum.  Participants will experience catching, cooking, picking, and tasting. For more information please visit the website.

Hilton Head Distillery Tour & Tasting Experience

Hilton Head Distillery Tour & Tasting Experience

https://www.spinnakerresorts.com/event/hilton-head-distillery-tour-tasting-experience-3/2022-05-31/

The tours run Tuesday-Saturday. We offer 4 tours each day at: 12:30; 2:00; 3:30 and 5:00. Each tour is an hour. $25 per person; must be at least 21 years of age. For more information please visit the website.

June

June

June

June
Interested in Southwind?
Get more info about Vacation Ownership, Special Offers, or Rental Availability.
Request Info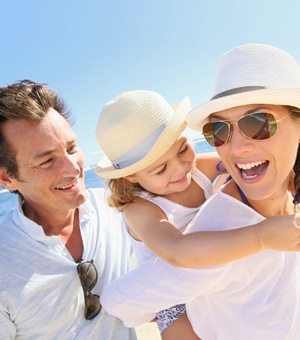 Sign Up For Exclusive Vacation Offers
Spinnaker Resorts gives you the opportunity to book fantastic getaways or find exceptional seasonal rental opportunities at our resorts in Hilton Head Island, Branson, Ormond Beach, and Williamsburg. Whichever destination you choose, we'll have an exceptional vacation package for you.
By using this form you agree with the storage and handling of your data by this website. Your personal information will be used to send you Spinnaker Resorts promotions and will not be shared with any third party.