Bluewater Resort & Marina
10 Bluewater Marina Drive,
Hilton Head, SC 29926
Your Gateway to Hilton Head's Intracoastal Waterway
Come delight in the beauty of the Intracoastal Waterway and savor stunning sunsets from the dock at Bluewater Resort & Marina. This Spinnaker Premier luxury vacation resort has something for everyone, from water and nature lovers to golfers and loungers. Bluewater's private dock provides an experience that no other Hilton Head timeshare resort offers.
Checking In:
Check-in time is 4 p.m.
Bluewater Resort
10 Blue Water Marina Drive
Hilton Head Island, SC 29926
Bluewater Resort Front Desk Hours:
Sun – Sat: 7 a.m. – 10 p.m.
After Hours Check-In is at S.R Hotel
35 De Allyon Ave., HHI, SC 29928
Open 24/7
Take a tour of Bluewater Resport & Marina
Accommodations
These one, two and three bedroom Key West style units are complete with fully equipped kitchens with granite countertops and sit up bars, spacious dining and living areas with entertainment centers and balcony walkouts and bedrooms with ensuite bathrooms (some bedrooms have private balcony walkouts). All units have washer/dryer.
Available layouts:
1 Bedroom, 1 Bathroom – sleeps 4
2 Bedroom, 2 Bathroom – sleeps 6
3 Bedroom, 3 Bathroom – sleeps 8
Amenities
Bluewater Resort & Marina is the only timeshare resort on Hilton Head Island with a private dock on the Intracoastal Waterway. From here you can fish, kayak, and take in sunset views with Pinckney Island Wildlife Nature Reserve just across the water. Bluewater also has the largest pool on the island with a lazy river and kids' splash pad.
Amenities Include:
Wi-Fi Access
Elevator Access
BBQ Grills
Activities Center with Indoor Pool and Sauna, Fitness Facilities, Lounge and Games Room
Outdoor Pool and Hot Tub
Spinnaker Recreation
Outdoor Feature Pool with Lazy River, Hot Tub and Kid's Splash Pad
Outdoor Ping Pong/Chess
Multi-Purpose Sport Court – Basketball, Pickel Ball, Volleyball, Badminton
Mini Putt Course
Shuffleboard and Bocce Ball
Intracoastal Pavilion with BBQ and Covered Seating Area
Kayak from Bluewater Dock (Single and Double Kayaks)
Boat Tie Up (Bluewater Dock)
2 EV Charging Stations
Golf Privileges at Golden Bear Course (Indigo Run) and The Country Club of Hilton Head
Bluewater Resort & Marina is a smoke-free and pet-free resort.
Fall Activities Schedule 2023
EVENTS NOT TO BE MISSED
Aqua Fit
Hair Braiding
Live Music
Naturalist Chat
Mimosas & Orientation
Natives, Pirates & Soldiers Tour
Spinnaker Social
TOURS & CRUISES
Dolphin Cruise
Hilton Head Island History Tour
Kayak Paddle Programs
Native, Pirates, and Soldiers Tour
Sunset Cruise
Available for Sale
Bike Rentals
Crabbing Supplies & Bait
Fishing Bait & Rigs
Homemade Ice Cream
Soda Drinks
Variety of Arts & Crafts Kits
A South Carolina Saltwater Fishing License is required to fish at the Bluewater Fishing Pier. See Activities Staff for licensing information.
Available For Check Out
Basketballs
Bocce Ball
Corn Hole Bags
Fishing Poles
Mini Putt
Ping-Pong Equipment
Other Outdoor Games
Shuffle Board Equipment
PATIO PROGRAMS
Aqua Fit
Bingo
Board Game Challenge
Bocce Ball
Bubbles and More Bubbles
Card Games
Candy Bingo
Chalk Walk
Coffee Talk
Coffee Chat
Connect Four
Cornhole Tourney
Flower Pot Painting
Kan Jam
Kids Cornhole Touranment
Ladder Ball
Making a Fairy Garden
Making Postcards
Mimosas & Orientation
Music Bingo
Pillow Making
Ping Pong Tournament
Poolside Pops
Rock and Shell Painting
Scavenger Hunt
Shark Tooth Necklace
Spinnaker Social
Sugar Scrubs
Tie Dye
Cheese, Wine & Live Music
To view and download a complete list of current activities at the resort please click the button below.
Hilton Head Events
Sun

Mon

Tue

Wed

Thu

Fri

Sat

October

1

2

3

4

5

6

7

8

9

10

11

12

13

14

15

16

17

18

19

20

21

22

23

24

25

26

27

28

29

30

December

December

December

December
Interested in Bluewater Resort & Marina?
Get more info about Vacation Ownership, Special Offers, or Rental Availability.
Request Info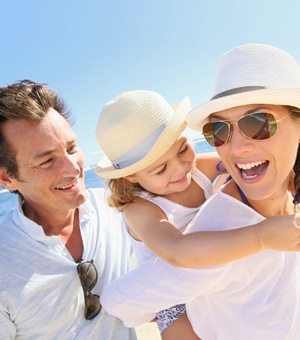 Sign Up For Exclusive Vacation Offers
Spinnaker Resorts gives you the opportunity to book fantastic getaways or find exceptional seasonal rental opportunities at our resorts in Hilton Head Island, Branson, Ormond Beach, and Williamsburg. Whichever destination you choose, we'll have an exceptional vacation package for you.
By using this form you agree with the storage and handling of your data by this website. Your personal information will be used to send you Spinnaker Resorts promotions and will not be shared with any third party.