Bluewater Resort & Marina
10 Bluewater Marina Drive,
Hilton Head, SC 29926
Your Gateway to Hilton Head's Intracoastal Waterway
Come delight in the beauty of the Intracoastal Waterway and savor stunning sunsets from the dock at Bluewater Resort & Marina. This Spinnaker Premier luxury vacation resort has something for everyone, from water and nature lovers to golfers and loungers. Bluewater's private dock provides an experience that no other Hilton Head timeshare resort offers.
Checking In:
Check-in time is 4 p.m.
Bluewater Resort
10 Blue Water Marina Drive
Hilton Head Island, SC 29926
Bluewater Resort Front Desk Hours:
Mon – Sat: 9 a.m. – 8 p.m.

Sun: 9 a.m. – 9 p.m.
After Hours Check-In is at S.R Hotel
35 De Allyon Ave., HHI, SC 29928
Open 24/7
Accommodations
These one, two and three bedroom Key West style units are complete with fully equipped kitchens with granite countertops and sit up bars, spacious dining and living areas with entertainment centers and balcony walkouts and bedrooms with ensuite bathrooms (some bedrooms have private balcony walkouts). All units have washer/dryer.
Available layouts:
1 Bedroom, 1 Bathroom – sleeps 4
2 Bedroom, 2 Bathroom – sleeps 6
3 Bedroom, 3 Bathroom – sleeps 8
Amenities
Bluewater Resort & Marina is the only timeshare resort on Hilton Head Island with a private dock on the Intracoastal Waterway. From here you can fish, kayak, and take in sunset views with Pinckney Island Wildlife Nature Reserve just across the water. Bluewater also has the largest pool on the island with a lazy river and kids' splash pad.
Amenities Include:
Wi-Fi Access
Elevator Access
BBQ Grills
Activities Center with Indoor Pool and Sauna, Fitness Facilities, Lounge and Games Room
Outdoor Pool and Hot Tub
Spinnaker Activities
Outdoor Feature Pool with Lazy River, Hot Tub and Kid's Splash Pad
Outdoor Ping Pong/Chess
Multi-Purpose Sport Court – Basketball, Pickel Ball, Volleyball, Badminton
Shuffleboard and Bocce Ball
Intracoastal Pavilion with BBQ and Covered Seating Area
Kayak from Bluewater Dock (Single and Double Kayaks)
Boat Tie Up (Bluewater Dock)
Golf Privileges at Golden Bear Course (Indigo Run) and The Country Club of Hilton Head
Bluewater Resort & Marina is a smoke-free and pet-free resort.
Summer Recreation Schedule
Bluewater - June 2 to September 1, 2019
MON
10:00 am
Patio
Welcome Home Orientation
11:30 am
Patio
Coconut Grams ($)
1:30 pm
Pier
Paddle Safe Program
3:00 pm
Patio
KIds' Connection
6:00 pm
BWDP
Campfire & Marshmallows
TUE
9:30 am
Patio
Beaufort Shttle ($)
10:30 am
Pier
Dolphin Cruise ($)
10:30 am
Patio
Bubble Mania
11:30 am
Patio
Kids Craft ($)
2:00 pm
LRP
Gel Candle Making ($)
3:30 pm
Pier
Crabbing On The Dock
WED
9:00 am
Patio
Hilton Head Island History Tour ($)
10:30 am
Patio
Nintendo Games
11:30 am
Patio
Sandcraft Art ($)
3:30 pm
Patio
Frozen Concoctions Social
4:30 pm
Patio
Beach Ball Volley Ball
THU
9:30 am
Patio
Beaufort Shuttle ($)
10:30 am
Pier
Dolphin Cruise ($)
10:30 am
Patio
Sidewalk Chalk
11:30 pm
Patio
Kids Craft ($)
2:00 pm
Patio
Gel Candle Making ($)
FRI
10:30 pm
Pier
Dolphin Cruise ($)
11:30 am
Patio
Fabulous Flip Flops Craft ($)
1:00 pm
Patio
Nintendo Games
2:00 pm
Patio
Pirate & Mermaid Makeovers ($)
4:00 pm
LRP
Family Farewell Games
6:00 pm
BWDP
Campfire & Marshmallows
Location Legend:
BWRB
Bluewater Registration Building
BWDP
Bluewater Dockside Pavilion
BWIP
Bluewater Indoor Pool
Cabana
Recreation Cabana by Lazy River Pool
To view and download complete activity schedule with descriptions please click the button below.

Activity schedule

($) = room charge fee. Please ensure that you have your Activities Card at the pool to participate in all Resort Recreation Programs. Activities Cards are issued for your convenience and security and can be requested from resort staff. Room charges will only be accepted with Activities Card identification (room numbers are no longer accepted). Please contact Resort Services with any questions by dialing "0" from your villa phone or by calling (843) 681-1498.
Hilton Head Events
Sun

Mon

Tue

Wed

Thu

Fri

Sat

July

July

July

1

2

3

4

5

6

7

8

9

10

11

12

13

14

15

16

17

18

19

20

21

22

23

24

25

26

27

28

29

30

31

September
Interested in Bluewater Resort & Marina?
Get more info about Vacation Ownership, Special Offers, or Rental Availability.
Request Info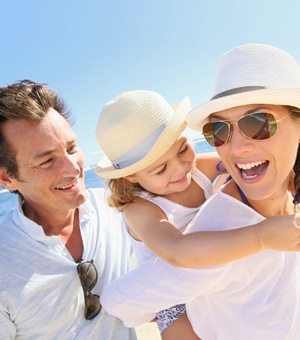 Sign Up For Exclusive Vacation Offers
Spinnaker Resorts gives you the opportunity to book fantastic getaways or find exceptional seasonal rental opportunities at our resorts in Hilton Head Island, Branson, or Ormond Beach. Whichever destination you choose, we'll have an exceptional vacation package for you.
*Your personal information will be used to send you Spinnaker Resorts promotions and will not be shared with any third party.