Palace View Heights Resort
724 Blue Meadows Dr.
Branson, MO 65616
Contemporary Branson Haven
This Spinnaker Premier property has all the comforts of home and amenities to help you unwind and relax while on vacation, and is located just minutes from the famous Branson strip, Lakes and Ozark Mountains.
Checking In:
Check-in time is 4 p.m.
Palace View
700 Blue Meadows Dr.
Branson, MO 65616
Palace View Front Desk Hours:
Open 24/7
Accommodations
Set amid the majestic Ozarks, this enclave provides a place to rest and plan your next venue of entertainment. These spacious condos have well-appointed kitchens with sit up bars, washer/dryer, open concept living and dining areas, and private bedrooms with ensuite baths.
Available layouts:
1 Bedroom, 1 Bathroom – sleeps 4
2 Bedroom, 2 Bathroom – sleeps 6
3 Bedroom LO, 2 Bathroom – sleeps 10
Amenities
Amenities Include:
Wi-Fi Access
Elevator Access
Activity Center with Fitness Facility, Lounge, Business Center and Game Room
Outdoor Pool and Hot Tub
Children's Splash Pad
BBQ Grills and Eating Area
Spinnaker Activities
Show Ticket Office (Branson Ticket Deals)
Multi-Purpose Sport Court – Basketball, Pickle Ball, Volleyball, Badminton
Children's Outdoor Playground
Palace View Heights is a smoke-free and pet-free resort.
Winter Activities
Palace View/Heights and French Quarter - November 28 - February 29, 2020
Adult Lap Swim
Come get your morning exercise at lap swim hour. The pool is reserved for individuals 18 and older.
Beaded Jewelry Making
Thinking of a loved one back home while you're on vacation or just wanting a custom piece you can call your very own. Make sure to come on by and join us to make some personalized jewelry.
Christmas Coloring Contest
Colors speak louder than words. Come color a picture and the winner gets a prize!
Classic Movie Night
Join us and watch some of the newest movies that came out in theaters. Best of all its absolutely free! Concessions available for purchase while watching movies the whole family is sure to enjoy.
Cookie Decorating
We have a variety of shapes and sizes to decorate your very own cookie.
Craft Party
We have crafts you can choose from such as ceramics and bird houses with puffy paint. Customize a coffee cup, a hat or visor.  We offer you a chance to make a personalized T-shirt as well. Whether using tie-dye, puffy paint or trying out the Blossom T-shirt, you will surely create an amazing piece of art!
Customize Wreath
Create your own unique wreath you can take home and decorate your door.
DIY Candles
Ever walk into a candle store and wish you could buy them all? Well, why buy them when you can make them! During this activity, you are able to design your very own candle jar. Decorate it however you want. Then, you'll get to be a part of the step by step process of making it, from choosing the color of your candle to the smell! It is a great item to take home and enjoy for months to come.
DIY Spa Days (Bath Bombs/Handscrubs)
With winter in the air, we all want to relax. What better way to do so than make your very own bath bombs and handscrubs? You choose the color and smell… maybe something like a soothing lavender or something that reminds you of a fruit smoothie? With these items, bath time just got even better!
Elf on the Shelf Scavenger Hunt
Spend the week looking for one or more hidden elves. Take a picture of them and bring your pictures back to the Activities team and win a prize.
Family Game Time
Come and play some of your favorite board games such as Monopoly, Sorry, and Life. What's a vacation without some friendly competition?
Ice Cream & Hot Cocoa Social
At 1 p.m., fresh ice cream is served at the Clubhouse. Enjoy complementary hot cocoa to warm you up before you go out in the cold.
Junk Food Bingo
You may have never played bingo like this before, but you don't want to miss out. During junk food bingo, you play for what else… CANDY! So swing on by and play a couple of rounds. I'm sure your sweet tooth will thank you later.
Make a Gingerbread House
Join us in this great event for families and children. Build and decorate your own gingerbread house.
Painting Class
Paint like no one is watching. Create a custom wooden name plate, or learn how to paint a one of a kind winter scene to give as a gift or to put in your own home.
Ping Pong Tournament
Who doesn't like a little bit of competition during vacation? Come show off your ping pong skills and have some fun!
Pool Table Tournaments
Play some pool games against your friends or even one of your local activities team members.
Sand Art
During this fun filled hour, children can come make sand art crafts. With a variety of designs, colors, and themes to choose from, children are sure to have a great time.
Tye-dye T-shirts
Come make your own tie-dye T-shirts with our Activities team. We will help you make a cool, colorful unique shirt.
Water Aerobics
Start your day out with our fun Activities team and join us for water aerobics. We offer many types of fun exercises from the aqua aerobics you know and love to kickboxing aqua aerobics. Who knows, we might even turn on some of your favorite tunes and dance a little!   
Wii Games
Let's welcome the winter season by playing some WII games! We have over 20 different games for all guests to enjoy.
To view and download complete activity schedule with descriptions please click the button below.

Activity schedule

All featured events require advanced sign-ups! Sign Up at the Front Desk to join the fun! Please Note: For each listed Featured Event there is a 24 hour cancellation policy.
Branson Events
Sun

Mon

Tue

Wed

Thu

Fri

Sat

July

July

July

July

1

2

3

4

5

6

7

8

9

10

11

12

13

14

15

16

17

18

19

20

21

22

23

24

25

26

27

28

29

30

31
Rates based on availability and subject to change. All rates are subject to all state and local taxes.
*3 night minimum stay required.
Deposit Policy:
A deposit of one night plus tax is required at the time of reservation. The remaining balance will be collected upon check-in unless otherwise stated when booking.
Cancellation Policy
Cancellations received less than 72 hours prior to arrival will result in forfeiture of 1 night deposit. No-shows will not receive refunds for deposits/payments made.
Interested in Palace View Heights?
Get more info about Vacation Ownership, Special Offers, or Rental Availability.
Request Info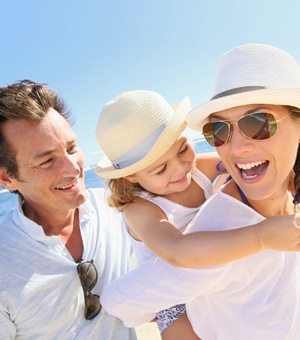 Sign Up For Exclusive Vacation Offers
Spinnaker Resorts gives you the opportunity to book fantastic getaways or find exceptional seasonal rental opportunities at our resorts in Hilton Head Island, Branson, or Ormond Beach. Whichever destination you choose, we'll have an exceptional vacation package for you.
*Your personal information will be used to send you Spinnaker Resorts promotions and will not be shared with any third party.
Branson Blog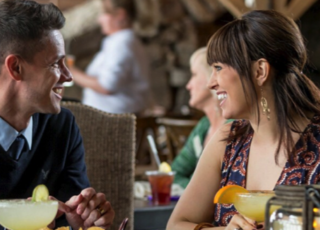 When is a kiss more than a kiss? That is for you to discover on your next trip to Branson,...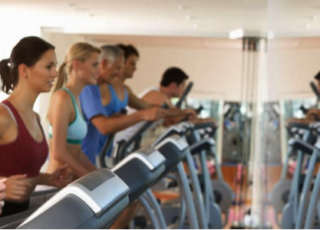 According to the American Heart Association, only about one in five adults and teenagers get the proper amount of exercise...