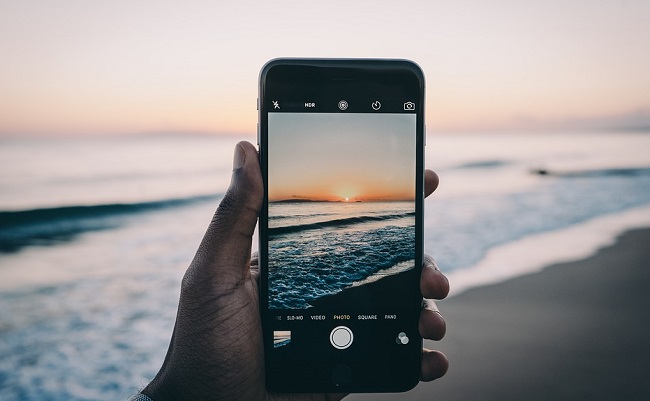 Photography Tips to Help You Capture Memorable Moments – Part 1 (Revised)
January 18, 2018 - 5:00 am
Smartphone Photography: Welcome to 2018, where most photographers (amateurs and experts) choose to use their smartphones to capture amazing images!
We all like to come away from a Spinnaker Vacation (link) with photos of our fun memories. Ah, an escape away from the monotony of work, bills, and the same streets and locations every day! Vacation is that breathe-easy escape we desperately need to recharge our drained batteries. Photos are great to share (on social media, in a scrapbook, or maybe even your work screen saver!) as well as to remind ourselves of these great times on your Spinnaker Vacation!
With you in mind, we have thought of some basic tips for cranking up your photography "know how".
Smartphones have changed drastically over the last few years! The ability to take quality photos with them is no exception. Most smartphones like Google Phones, LG, Samsung, iPhones, have an equal if not better HD quality than general cameras.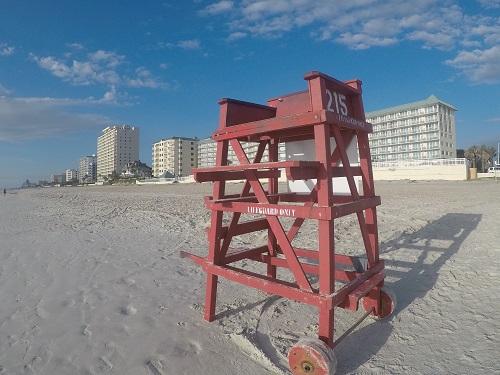 Captured with iPhone7 – using 1x (wide-angle lens)
One trap that's easy to fall victim to a smartphone is the zoom option. Is it beneficial? Not always. It's like looking at a sailboat from shore using a glass bottle for magnification. It may indeed make the boat appear larger, but the image ends up fuzzily unclear. Almost all compact cameras have a minimum 3x optical zoom, but so-called 'travel compacts or superzooms' can go as high as 30x, offering the photographer a huge amount of creative control; whereas a majority of smartphones have fixed focus lenses or a digital zoom. (Note: Some recent high-end smartphones are moving to optical zooms for this reason.) In simple terms, this means the lens is looking at what's already in the image view and guessing what the image looks like if zeroing in closer. You can see the image quality plummet just on the LCD screen!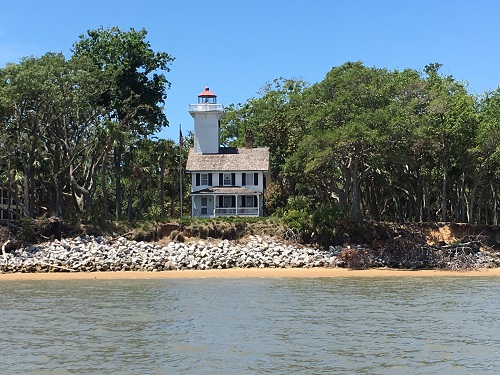 Captured on iPhone 6S Plus – cropped image
I'll suggest two options before you succumb to the digital zoom:
In order to get close to the

action

, you might have to physically move! Move close to your subject–don't be shy!

Take the distance shot and crop the photo. This way you have pixel information recorded before you crop to focus on a specific portion of the original photo. Many smartphones have 8-pixels of resolution or higher which means you can crop substantially and still have enough resolution left to create a beautiful image!
Let's talk about focus for a brief minute, because who wants to see a blurry photo? Your phone has more than one option for shutter release. If you have headphones plugged in, the pause/play button or the volume controls can act as a shutter release. On iPhones, the volume control on the side of the phone acts as the shutter release. What's the benefit of an alternative shutter release? Using these instead of a button on the screen can help steady the camera for taking the shot. Have an object in view you want to focus on? Tap on the screen where the object is and a small square will pop up to focus, making everything in the background a little more blurry. Give the phone's camera a moment to focus on your subject before taking the picture.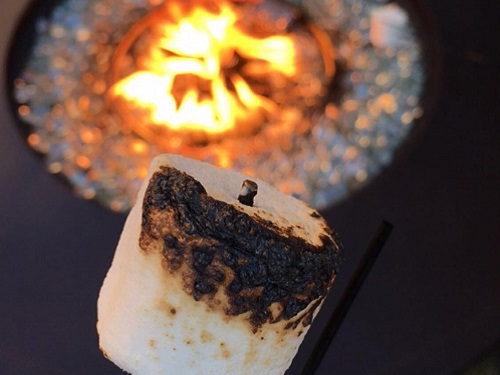 Captured on iPhone 6S Plus – focused and cropped
Don't forget to seek out different light sources in your surroundings to provide a new perspective on the light in the scene. I would highly suggest trying that before selecting to use a smartphone's flash. Be creative! Is there a well-lit doorway a few yards down? How about a nearby lighthouse or stage light that illuminates you at regular intervals? Try using the sun's light in a variety of ways to light up the object of the photo. However, if you have a moment you wish to preserve the memory books and the flash is the only option given to you, go for it. Preserving the moment is more important than getting a world-class photo!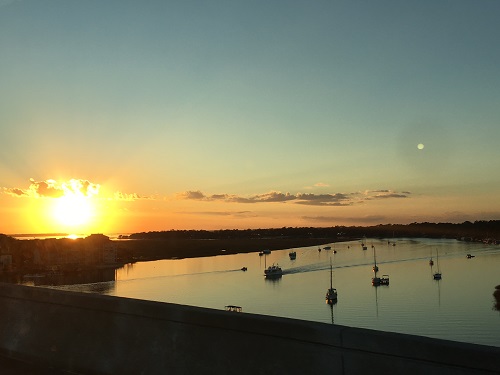 Captured on iPhone 6S Plus – using sunlight reflecting off the water to light the boats
Another solution? There are hundreds (if not thousands) of apps designed and dedicated to helping you edit your photographs. You can tweak exposure, add filters (Instagram), edit the highlights and colors (Cloud Splash FX), even create movies and slideshows (iMovie). This makes it easier than ever before to stimulate your creativity and experiment with your photographs, right on your phone. And the best part most of the apps are free in your App Store!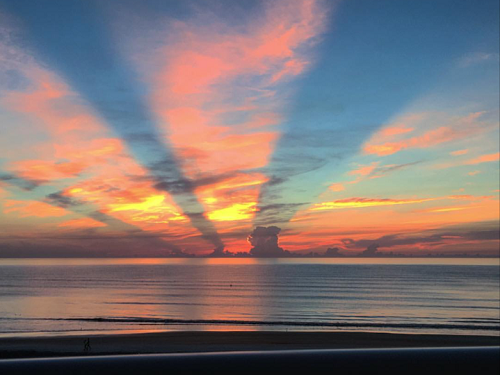 Captured with iPhone 6S Plus – edited with Instagram
Regardless of the type of camera you use, there are certain times of day where the light is softer and therefore better. Early or end of the daylighting provides softness of subject and you can avoid extreme contrast issues that can white out highlights on subjects like delicate flowers and sea oats. In photography, the golden hour is a period shortly after sunrise or before sunset during which daylight is redder and softer than when the sun is higher in the sky. Use this time to your advantage! As for middle-of-the-day photography, don't shoot directly into the sun unless you know what you're doing! Leave that to the pros.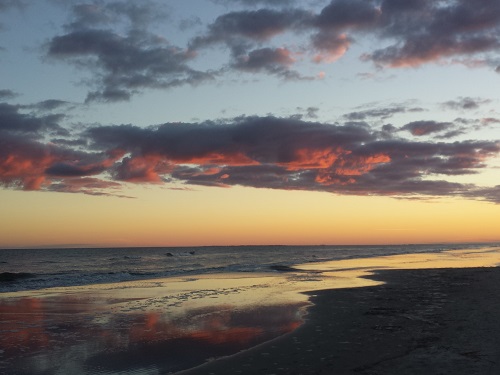 Captured with Samsung Galaxy 4 during the golden hour – no filters
"No frowns allowed on your vacation!" I say that in my most authoritative voice. That is my best advice for you on your trip to Hilton Head Island, Branson, and Ormond Beach. Enjoy taking photos and capturing those memories and don't forget to enter your photos in the next Photos on Facebook Contest! Your magical memories could win you a free 7-day vacation!
Add Spinnaker Resorts on Facebook to share your amazing Vacation Memories with us!