Ozark Mountain Christmas
November 30, 2016 - 7:13 pm
Branson may very well be the only major tourist town in the USA where Christmas lights on a jack-o'-lantern are not only accepted but expected. There are actually Christmas shows that begin before Halloween! It's not unusual for a trick-or-treater to knock on a door with a wreath upon it – not the graveyard kind of wreath either. There is a good reason for the jump-start on Christmas: this curvy-road town is among the greatest places to be during the holidays and the earlier the start, the better.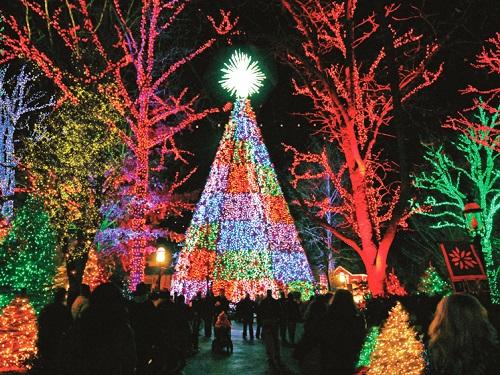 The Silver Dollar City Christmas Tree
The bread and butter time of year for the shows in Branson is the Christmas Season, which starts annually Nov 1st. Nearly every show in town will have a taste of Christmas and people from around the world come to experience the warm, heartfelt, and giving atmosphere that is covered in twinkling lights. Branson has been recognized nationally as the place to be for a good ole fashioned family Christmas.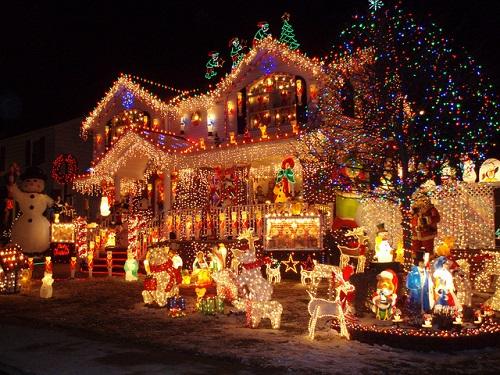 Silver Dollar City Christmas Lights
Guests come in droves for not only the wide range of gift shopping but for the amazing shows. Topping the list as the most award winning Christmas show in town is the Hughes Brother's Family Christmas. Every Tuesday during Christmas season, Branson Ticket Deals offers a free shuttle from Palace View Resort to the Hughes! Hamner's Unbelievable Wings of Christmas is also a favorite and it too has a free shuttle every Wednesday. For an earlier start to your day, catch a free shuttle to the Brett Family Christmas every Thursday morning and a pancake breakfast on us. If you prefer to drive yourself, we still offer these same shows at a nice discount every day they are open.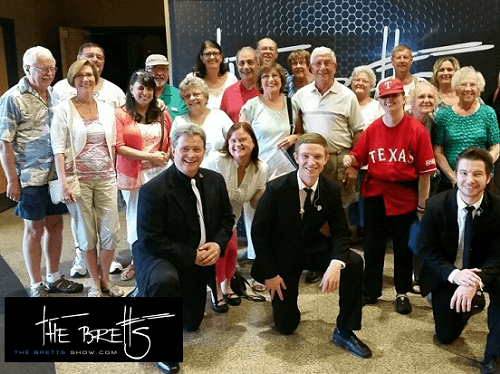 Owners with the Bretts
For all-around entertainment, the Dutton Family Christmas is the show to see. Branson Ticket Deals will have an extra discount every week for our owners and guests to the Duttons AND to the big voices and big laughs at the Pierce Arrow shows! Both of these productions are extremely popular and huge crowd pleasers.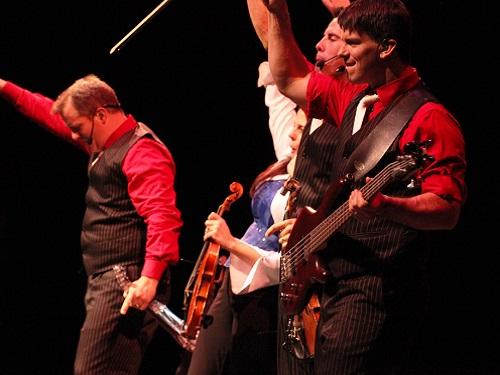 The Duttons Family Performing
To get your total fill of Christmas, Branson Ticket Deals has discounts on light tours in the area. We have open-ended vouchers to the Gift of Lights and Shepherd of the Hills Trail of Lights that are valid for the days you are staying, so you can go at your leisure. The busiest show in 2016 has been Moses. Catch this giant production, then slip out the least-trafficked direction and catch the light tour right down the street! Be certain to wave at all the folks stuck in traffic as you meander through the lights. Remember to smile as you wave – it is Christmas season after all.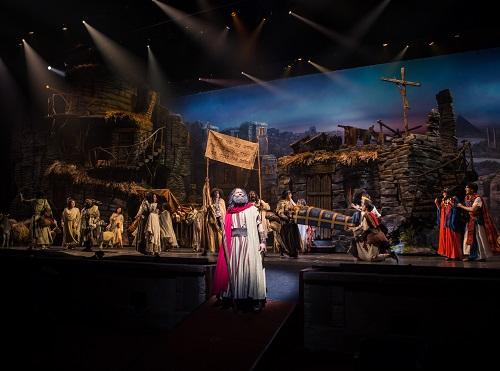 Moses on stage at Sight and Sound Theatres
If all of this holiday cheer is too much and a padded wagon is about to take you away to Christmas rehab, run to the Acrobats of China or the Legend of Kung Fu for a fix. (We don't recall ever seeing a Kung Fu master in a Santa suit or shepherd's garb and to have one of them sing "Christmas Bells are Ringing" would seem a bit odd anyway.)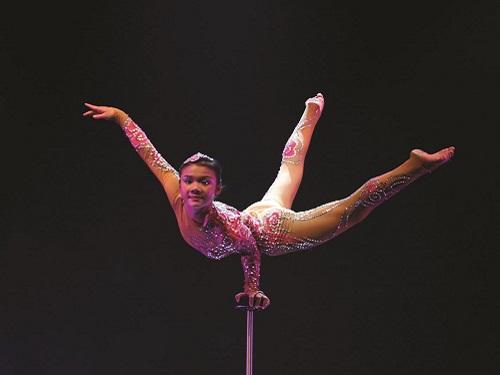 Acrobats of China
There's no place like home for the holidays and no place to make you feel more down home than Branson! So head to this Christmas-coated town this season! There is so much joy being thrown around that you won't even want to fight with relatives. Don't forget to check out Branson Ticket Deals for the best deals on Branson Shows.