Our History
Leadership
The story behind the (spinnaker) sails dates back to Spinnaker founder and owner Ken Taylor's youth when he was passionate about sailing out of the Royal Canadian Yacht Club (RCYC) on the shores of Lake Ontario. He continues to share this passion with his children and grand children during summers north of Toronto.
Ken Taylor & Joan Taylor
Mr. Taylor's career began in Toronto where he worked in Finance for Ford Motor Company. He then became a Consultant with Urwick Currie (PricewaterhouseCoopers). While at Urwick Currie, he moved his family to the Bahamas to work on Land Development projects there. After 3 years he returned to Toronto and joined Cadillac Development Corporation as Vice President Finance (1973).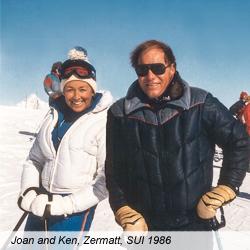 In 1974, he became Vice President Land Development for Cadillac Fairview. In 1976, he left Cadillac Fairview to start his own business. After years of living and doing business in the Southern United States, Mr. Taylor understood the growth opportunity of this market. He became involved in several Hilton Head Island developments (in Sea Pines). In 1982 he founded Spinnaker Resorts and continued to develop; now within the vacation industry. 1983 marked his first timeshare development project.
Mr. Taylor holds an Engineering degree from the University of Toronto and an MBA from the Wharton School of Finance at the University of Pennsylvania.
The story behind the other Spinnaker founder also has "her" own story. Joan Taylor acquired her own passion for building and design from her childhood as she watched her father James Towers, an architect, design commercial financial institutions across Canada for the Bank of Nova Scotia. Mrs. Taylor pursued her 2nd career, interior design, during their children's early school years. Mr. and Mrs. Taylor's combined talents for envisioning and creating are what continue to power Spinnaker's vision today.
It All Began on Hilton Head Island
The entire family vacationed on Hilton Head in the late 70s as resort development commenced. Hilton Head's appeal for the family was the many activities it offered: ocean and beach activities, tennis, cycling, inline skating and golf, all in a beautifully natural environment. Spinnaker Resorts was founded shortly after these initial family visits.
Spinnaker's first purpose built timeshare property was built in Shipyard and was named "Spinnaker." This forty-eight (48) unit two (2) bedroom villa community lines the seventh (7th) hole of the Brigantine / Shipyard Golf Course fairway.
Spinnaker has subsequently developed, marketed and sold six (6) other timeshare properties on Hilton Head Island which include Carolina Club, Southwind, Egret Point, Southwind II, Waterside and Bluewater. With a total of over four hundred and ninety-two (492) villas built on Hilton Head, Phase II of Spinnaker's newest Hilton Head development—Bluewater Resort and Marina—is now open.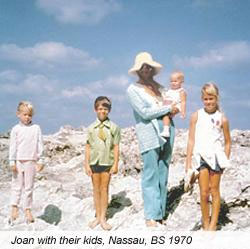 In 1990 Mr. Taylor developed St. James Place in Beaver Creek, Colorado, an exceptional resort at the base of Vail's Beaver Creek Ski Resort, augmenting the ski village's European atmosphere.
Spinnaker developed Royal Floridian South—a fifty-three (53) unit beachfront project in Ormond Beach (FL)—which opened February 11th, 2011. It is adjacent and to The Royal Floridian, thereby increasing total Ormond Beach beachfront units to one hundred and seventy (170).
Development in Branson (MO) began in 1998 with Palace View and Palace View South, totalling one hundred and thirty-two (132) units. Palace View Heights has completed Phase I of development and the property will total one hundred and twenty (120) units.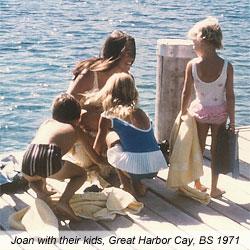 Taylor Vision
What motivates Mr. Taylor to continue to develop on Hilton Head Island, Ormond Beach and Branson? He thrives on seeing a development grow from the ground up based on his vision. His goal is to create great vacation environments for all Spinnaker Owners to enjoy. He believes Spinnaker Owner fees should be reasonable, thus making vacation ownership possible for couples and families. He thrives on the challenges and hard work involved in creating these vacation environments of high quality for which he, his family and Spinnaker Owners can be proud.
Dec 21, 2020 – Spinnaker Resorts Inc. Acquires King's Creek Resort
In December 2020 Spinnaker Resorts Inc. acquired King's Creek Resort of Williamsburg, Virginia. The addition of King's Creek represents the significant growth of 272 Villas/474 Keys to the Spinnaker portfolio. The acquisition joins 2 organizations that have both been family-owned and operated since inception. The similarities do not end there. Like Spinnaker, King's Creek is well known and respected in its local community and it provides families with memorable vacation experiences with something for everyone – both on and off the resort property. Like Spinnaker's other locations, Williamsburg is a drive-to location offering historical/cultural, entertainment and sports and leisure – all in a beautiful setting. By extending its presence on the East Coast, Spinnaker aims to provide increased, enriched, and diverse family vacations.
Spinnaker Resorts' Development Summary
RESORT
# OF UNITS
BUILT
HILTON HEAD ISLAND, SOUTH CAROLINA
Spinnaker
48
1983
Carolina Club
35
1987
Southwind II
24
1990
Southwind T/S
37
1992
The Cottages*
52
1994
Egret Point
40
1996
Waterside
198
1998 – 2002
Bluewater
127 of 213
2008 –
BEAVER CREEK, COLORADO
St. James Place
48
1990
ORMOND BEACH, FLORIDA
Royal Floridian*
117
1987
Royal Floridian South
53
2011
BRANSON, MISSOURI
Palace View
68
1998
Palace View South
64
2000 – 2010
Palace View Heights
52
2011 – 2018
French Quarter*
48
2015
WILLIAMSBURG, VIRGINIA
King's Creek – Cottages*
120
1997
King's Creek – Townes*
116
2000
King's Creek – Estates*
46
2006
*not Spinnaker Built
Interested in a Spinnaker Vacation?
Get more info about Vacation Ownership, Special Offers, or Rental Availability.
Request Info