Holiday Scenes Around Hilton Head Island
December 24, 2015 - 5:19 pm
It's Christmas Eve, and Hilton Head is aglow with holiday decor especially after dark. I took the camera and went out to see some of the lights this week. If you've never been here on the island spending the holiday by the beach, this will give you a taste of a few highlights in the area. Enjoy and have a wonderful Christmas holiday!
First stop, Dove Street Festival of Lights at Shelter Cove Town Centre. Musicians and entertainers perform while locals and vacationers alike stroll along the sidewalks peering in store windows, stopping to take group photos, partaking in last minute shopping and enjoying a dessert of Orange Leaf frozen yogurt or Kilwins caramel apples, fudge and ice cream.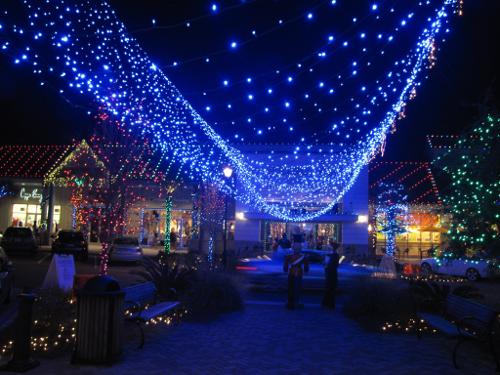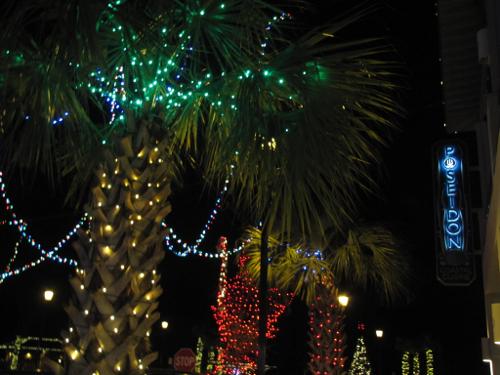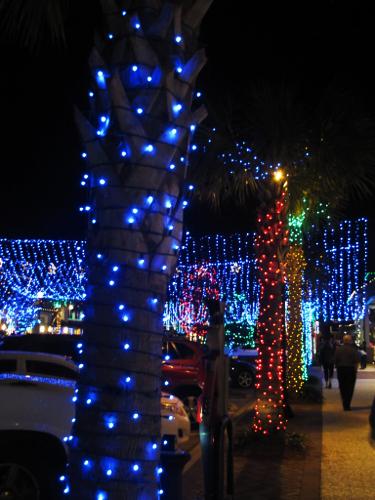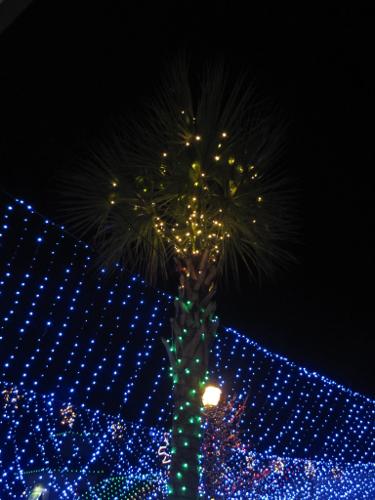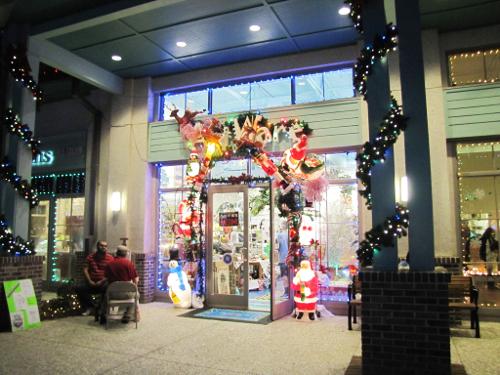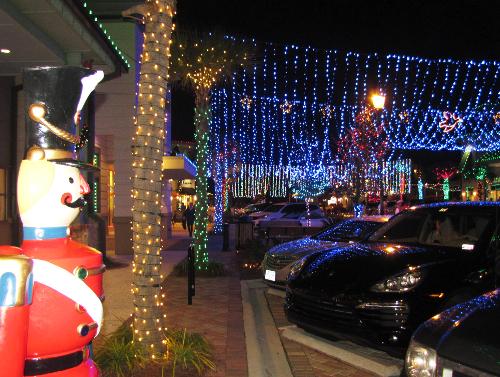 My next stop was a hop, skip and a jump away at Shelter Cove Marina, home of the what has been claimed to be the World's Largest Figurative Sundial, a towering 12-ft. tall bronze statue of the Roman god. He was festive in his attire, so a fun sight to see!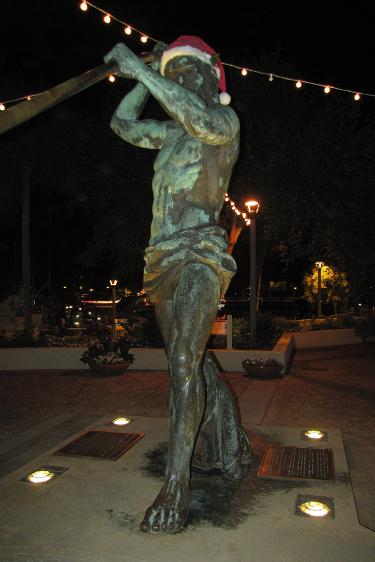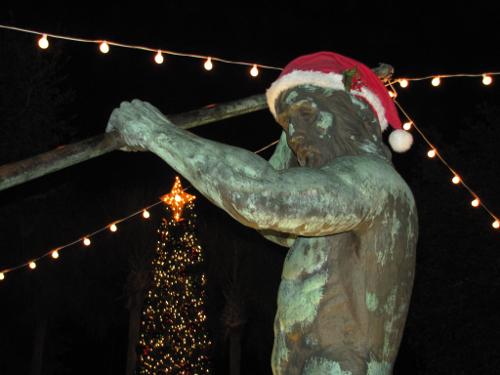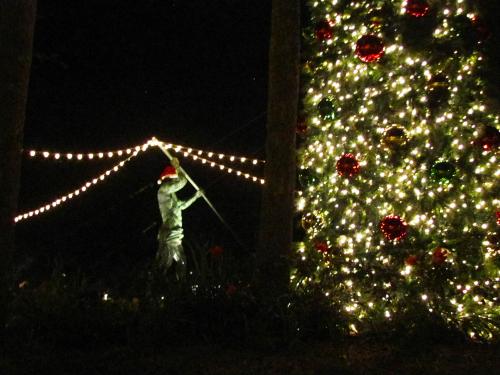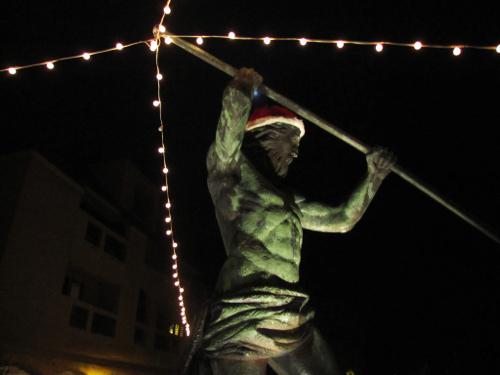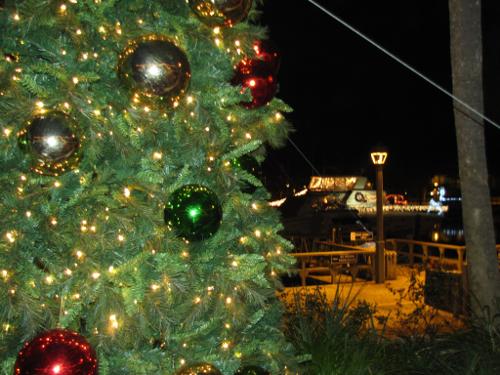 On the drive off-island, I had to stop to see the holiday lights at the Hilton Head Island Fire and Rescue Station No. 3 which is off of Business Highway 278. You can't miss the glow of lights from the highway! They always do such a good job!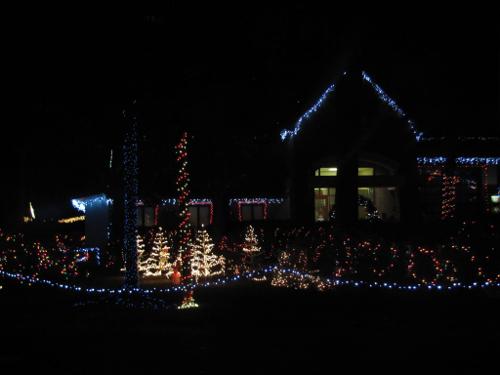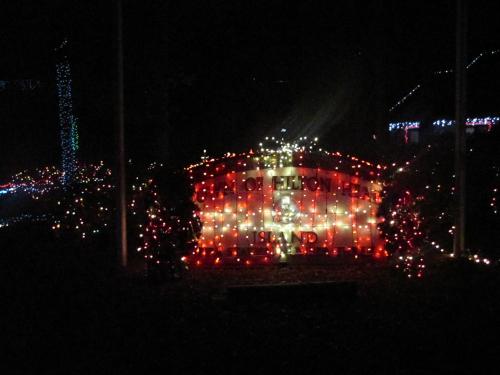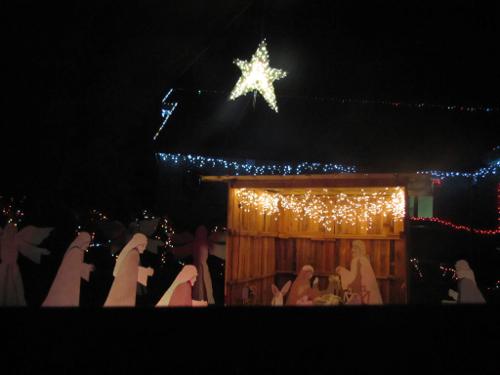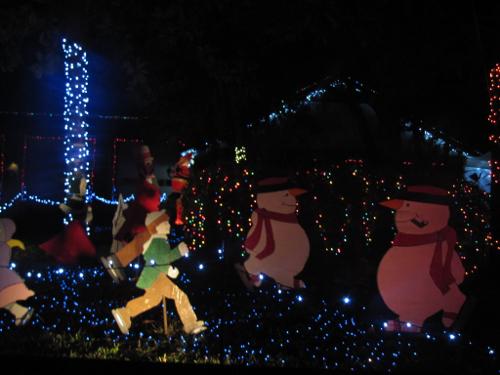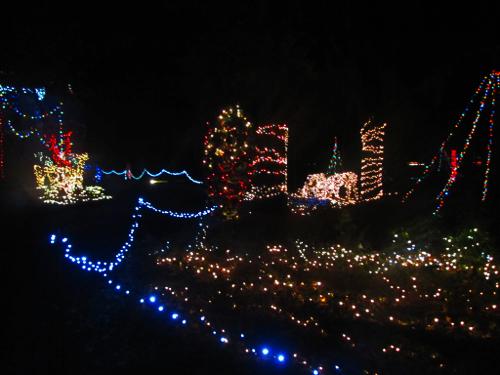 Lastly, because it just could not fairly be excluded is Harbour Town Marina. I myself was not able to get out there and photograph its beauty but my father Glen, who lives locally captured its Christmas spirit well.