Fall Activities: Pumpkins, Creations and Good Times at Spinnaker Resorts!
August 30, 2019 - 5:40 pm
Goodbye August and hello September! The Activities Team at Spinnaker Resorts has reasons for you to enjoy the fall season. They've got crafts, walking tours, trivia and more! Below is a quick preview of some of the popular activities planned at each destination.
Ormond Beach Fall Spinnaker Activities Preview
Ceramic Pumpkins: You're invited! We are painting ceramic pumpkins in the South Gathering Room on Saturdays. The ceramic pumpkins are two different sizes and you can paint them or decorate any way you like. Paint colors and glitter will be provided to make your pumpkin sparkle!
Canvas Creations: We are so excited to bring a new activity for you this fall! Let's welcome Pat Spano. She will show you the Canvas Creations. All the materials will be provided and there are two canvas sizes (11×14 or 16×20) to pick from. This is a great way to relax and paint a beautiful creation on your vacation.
The Casements: Did you know that John Rockefeller used to vacation in Ormond Beach? Please join us this fall on a walk to the Casements, which is the former home of John Rockefeller. You can go on a guided tour and learn the history of the home and Ormond Beach. We look forward to seeing you!
Branson Fall Spinnaker Activities Preview
Painting Crafts: Craft like no one is watching. Create a custom wooden nameplate; choose to paint a picture frame, piggy bank, flowerpot, or a birdhouse. Want a plain canvas? You've got it. It's your chance to make a beautiful picture.
Fall Wreath: Make a statement that shows your creative style. Create your unique fall wreath to take home and decorate your door.
DIY Candles: Ever walk into a candle store and wish you could buy them all? Why buy them when you can make them! During this activity, you will be able to design your very own candle jar. Decorate it however you want. Then, you'll get to be a part of the step-by-step process of making it, from choosing the color of your candle to the smell! It is a great item to take home and enjoy for months to come.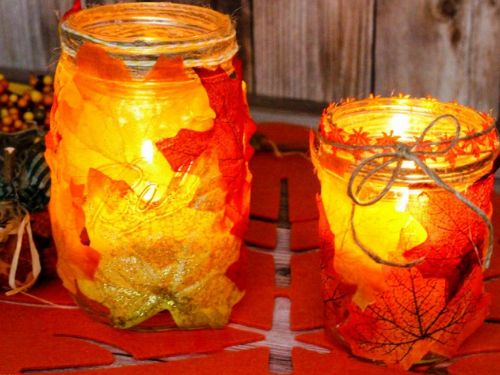 Hilton Head Fall Spinnaker Activities Preview
Paint and Sip: Enjoy an evening sipping wine and discover your artistic side as our instructor walks you step-by-step to create a painting of the Lowcountry that you could hang in your home. This is a two-hour class so take your time with your wine!
Sea Glass Candy Making: This is different and amazing! Come to create this lovely beach-themed tasty treat. It is simple to make and perfect for gift giving.
Trivia Challenge: Help your resort win bragging rights and make new friends as we battle it out with guests at our sister resort, Waterside, on the south end of the island in a virtual Trivial Pursuit game. Come, relax, and use your pent-up knowledge that you have been holding on to and enjoy a few snacks!
The Spinnaker family wants you to have a fantastic vacation at your home away from home. Plan your day with us and feel free to ask questions. Let's play together this fall!
Please check the complete Activity Schedules below.
Ormond Beach Activity Schedule »
Royal Floridian »
Branson Activity Schedule »
Palace View »
French Quarter »
Hilton Head Activity Schedule »
Bluewater »
Waterside »
FOLLOW SPINNAKER RESORTS ON FACEBOOK AND INSTAGRAM FOR MORE INFORMATION ON ACTIVITIES!