Everything You Need to Know About Hilton Head Nightlife
Many people come to Hilton Head Island to enjoy the beaches and warm sun. We love the thought of spending our days splashing in the waters on Hilton Head while getting in some luxury shopping and outstanding entertainment.
But just because the area is known for its relaxing beach atmosphere doesn't mean there isn't any fun to be had after hours. When the sun goes down and the beaches are no longer visible, Hilton Head's local nightlife provides everything you need for an incredible experience.
Hilton Head's Best Nightlife
If you're ready for a night on the town, Hilton Head has plenty to keep you busy. From fabulous restaurants to cool nightclubs, here are the top nightlife spots to visit in Hilton Head.
The Quarterdeck
If dinner is the first thing on your list for your big night out, stop by The Quarterdeck in Harbour Town for a premier waterfront dining experience. Here you'll find breathtaking views of the island sunsets and an award-winning menu that is sure to delight your taste buds. The menu features everything from fresh seafood appetizers, to innovative sandwiches and gourmet burgers. Plus, the restaurant offers 40 wines by the glass and an extensive list of beers and specialty drinks.
The Jazz Corner
Who doesn't want to listen to incredible music while enjoying award-winning cuisine? The Jazz Corner preserves true American-style jazz in an intimate and inviting atmosphere. This jazz club will take you back in time to enjoy the art of this soulful music and is perfect for a special date night out. In fact,
The Rooftop Bar at Poseidon
If you ask the locals, they'll tell you this is the only true nightclub experience Hilton Head has to offer. The bar's events range from weekly Coastal Country Night to monthly events such as Salsa Night. You can always count on a great DJ and live music and, of course, lots of dancing. Show up in your best because there's a dress code and you'll get checked at the door. Once you get in, enjoy the ambience with a cocktail and a seat at one of the VIP tables. There's plenty of space inside and out to relax and dance the night away.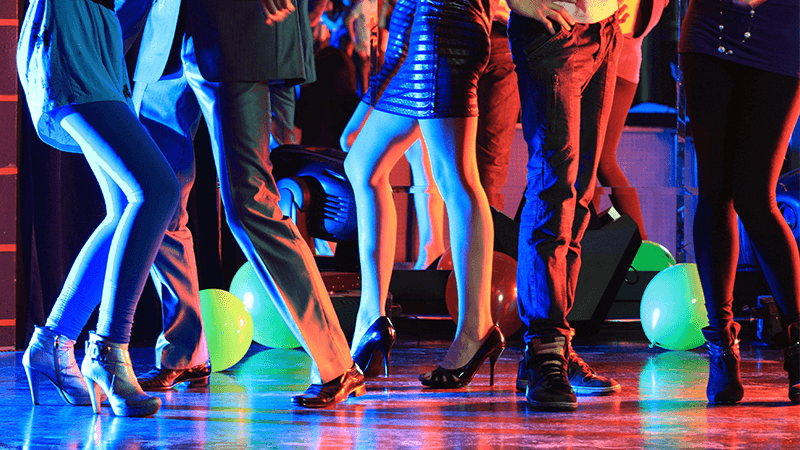 Bomboras Grille
The Bomboras Grille calls itself "a chill bar on Coligny Beach," and we have to say that's accurate if by chill you mean cool. The restaurant and bar's claim to success is pairing local lowcounty ingredients with the best craft beers and wines. The bar offers nightly live entertainment and even fun theme nights! Swing by on Thursdays for Speakeasy Night/Roaring Twenties Ladies Night complete with Prohibition-era inspired cocktails. Bomboras also features "bottoms up" taps, nitro-press coffee and a nice selection of liquor. If you happen to be in during football season, the bar serves as the local headquarters for Cincinnati Bengals fans.
Wild Wing Café
This wings emporium got its start right here on Hilton Head Island and has 33 flavors of wings to tempt you with. All of the sauces are made from scratch, so you know you're getting fresh, unique flavors when you order. There are plenty of TVs around the bar to enjoy, live music from local artists and trivia nights.
Casey's Sports Bar
Another favorite sports bar on the island is Casey's. You'll find plenty of TVs (more than 30, actually), trivia night and great drinks here, too, but the bar has a few other tricks up its sleeves. On Saturdays you can get all-you-can-eat crab legs for just $19.95. Tuesdays and Fridays are karaoke nights, plus ladies night is every Tuesday. Casey's was voted the best local karaoke bar for the last three years running.
The Electric Piano Bar
Have you ever been to a dueling piano bar? The Electric Piano Bar offers something a little different from the typical nightlife scene. Two players will sit at grand pianos playing some of your favorite songs from Motown to classic rock to modern pop favorites. The atmosphere can be quite fun with everyone singing along.
Ready to Go?
If you're craving some fun in the sun, Hilton Head Island is the place to get it. We have a number of vacation resorts for you to choose from, and all of them are equipped with the best amenities to ensure your stay is as relaxing as possible.
Start planning your next vacation to Hilton Head Island, and start looking forward to days spent lounging on the beach and nights spent soaking up all that the local nightlife has to offer.
Acclaimed one of the top '100 Great Jazz Rooms' in the world by DOWNBEAT Magazine