Brimstone, Brooms, and Branson
October 24, 2016 - 2:15 pm
Double, Double, Toil and Trouble! It's Halloween time in this big city of Branson! Before the Christmas lights are lit in November, the town of Branson becomes haunted with lingering ghost of the past, and witches come out to cast spells on poor unfortunate souls. If you plan to be in Branson around All Hallow's Eve, here are some spooktacluar events and activities.
It presents a Howling Fun Halloween Show
The Hughes Brothers are bringing you a Howling Fun Halloween Special! On October 22nd and 26th, all ghosts, goblins, and princesses are invited to sing and dance with the Hughes Brother. Everyone in costume will receive a special $5.00 ticket discount and the best costume receives a giant bag of treats! Dinner is optional, but you won't want to miss out on this amazing show. While some places might try to trick you, Branson Ticket Deals can offer you a sweet treat on the price!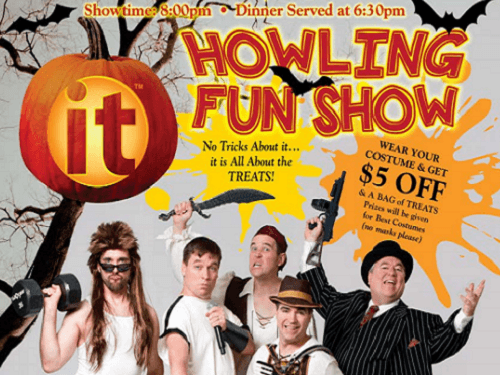 Campbell's Haunted Maze
Campbell's Maze Daze is open weekends through October 30. You can paint pumpkins and have an afternoon picnic. This event is fun for all ages, until the sun goes down. Are you brave enough to find your way out of a corn maze in the dark with crazed beings chasing you? When the sun goes down, the monsters come out. The corn maze becomes haunted and the beasts take over. You can also try your luck with their haunted hay ride. Campbell's Haunted Maze is only for the bravest of teenagers and adults!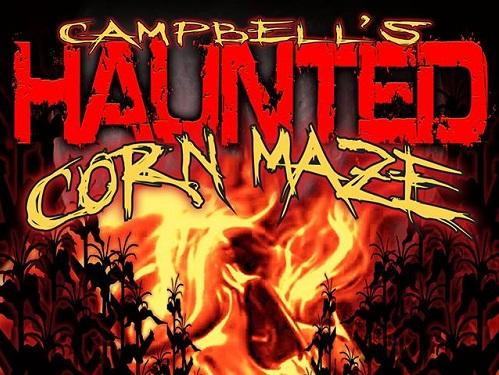 Exeter Corn Maze
Looking for an intense challenge this fall season? The Exeter Corn Maze is like no other with their annual Pumpkin Princess and Corn Maze King Pageant and the interactive Zombie paintball ride. One of the most popular events this farm holds is the Annual Craft and Vendor Fair! The Exeter Corn Maze is also home to one of the largest Youth Harvests. Be sure to check out the website for more information.
Ozark Nightmares Haunted House
The Carnival of Fear at the Ozark Nightmares Haunted House is every Friday and Saturday in October from 7 p.m. until 11 p.m. This haunted house will test your bravery. If you dare to enter the haunted house or take the wagon ride to the corn maze beware of the monsters that walk about! They also offer carnival games and fun prizes to win. Check the website for live entertainment each weekend.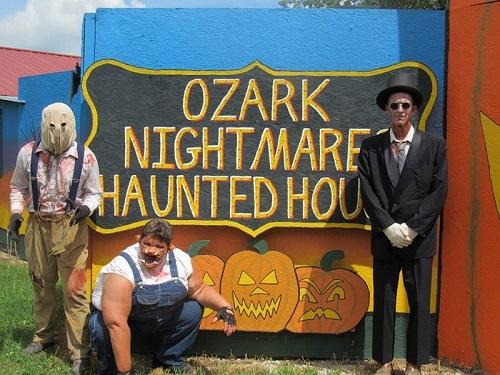 Thriller on C-Street
Dr. Deadalous Traveling Zombie Show is an interactive dance party for the whole family. The zombies come alive to dance and perform their freakish circus talents for all to see. When the zombies get out of control, only one song will calm them down: Thriller. Thriller is a dance based on Michael Jackson's performance in the original music video released in 1983. The C-Street Zombie Corps and Dance With Me perform choreography that is derived from the original video and extended to fit the entire song. Activities including dancing and circus-style games will be available on the street before and between show times. Hang around for music, dancing, fun, food, bar specials, and costume contest each with trophy and cash prize! Proceeds benefit the American Cancer Society. This event offers 3 separate performances on October 22 including the Family show at 4 p.m., the Evening PG-13 show at 7 p.m., and Thriller Performance on Historic C-Street at 7:30 p.m.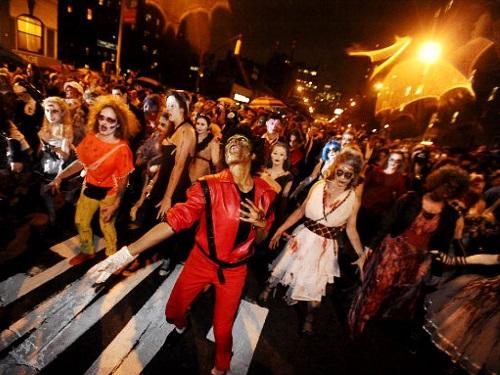 Safe Street Trick-or-Treat and Monster Mash Street Dance
Get all dressed up in your best Halloween costumes and Trick-or-Treat on October 31st at 5 p.m. on the Branson Landing. Children ages 12 and under in costume will have a blast visiting each retailer with a pumpkin sign in the window and collecting all kinds of sweets and goodies. The Monster Mash Street Dance takes place right after Trick-or-Treating, featuring DJ SRM Productions. This event is fun for all ages.
Halloween Pancake Bingo
On Monday, October 31st, from 9:30 a.m. – 11 a.m. Palace View Resort is hosting a screaming fun filled morning of Halloween Bingo for all the Branson Spinnaker resorts. Arrive in your favorite costumes and enjoy a morning of laughs and good food. With unlimited pancakes, a costume contest, interactive games and prizes this is one Halloween party, you won't want to miss. Sign up at the front desk to reserve your spot, today.
Now that you know about some of the scariest and spookiest events in Branson, it's time to pick out your Halloween costumes and get your tickets to the shows. Don't forget to read up on all of the Ghosts in Branson. Do you have a favorite Halloween show or attraction in Branson that we missed? Share it with us!