Branson Ticket Deals Spring Show Favorites
Hamners' Unbelievable
With a plethora of acts, it's the only true variety show in town. Hamners' Unbelievable has acts for all ages and kids are free! Hamner himself has been recognized as one of the finest magicians in the world with major illusions sure to thrill. Some magicians use doves, but Hamner will produce several beautiful Macaws that he will set flying in the theatre! With magic scattered throughout, the show is also speckled with specialty acts from a world class vocal impersonator to acts of cirque fame. Branson Ticket Deals offers great seats and a $10 savings for each adult ticket! Catch this show for dancing, great vocals, amazing specialty acts, powerful illusions and all at unbelievable prices through Branson Ticket Deals!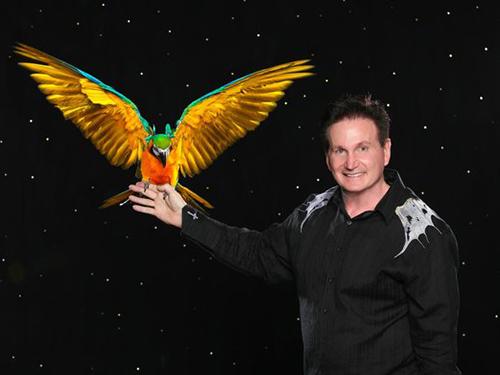 IMAX Entertainment Complex
Big screen and big live talent at the IMAX Entertainment Complex keep the crowds hopping. There is never ending entertainment that begins early each day in the intimate Little Opry Theatre tucked inside this behemoth facility. Find live classic country favorites in George Jones Remembered, A Tribute To Marty Robbins (pictured below) featuring one of the best guitar pickers in Branson, and the longest running musical in Branson – Smoke on the Mountain – that holds bragging rights for one of the top rated shows on TripAdvisor. You may even recognize Ellen Peterson from American Idol who plays in her family's bluegrass show. Buy any two shows through Branson Ticket Deals and save over $10! Have you heard about the facelift with the giant screen IMAX? All new bucket seats and even plush recliners in premium seating! You might have to strap yourself in when the upgraded sound system rumbles your soul. Great entertainment plus unique Ozark gifts, vittles, and more are all found at the IMAX Entertainment Complex!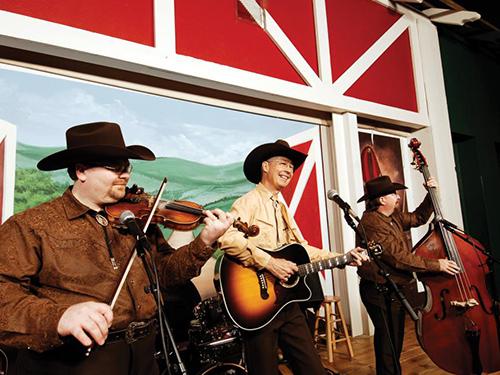 Pierce Arrow
There are multiple reasons that Pierce Arrow is one of the longest running musical shows in Branson – big vocals and big laughs. This four-part harmony group entwines tight vocals and powerful voices for a musical show with top-notch, seasoned performers. For 18 years, owner and bass vocalist, Dan Britton, held the world record for the lowest note ever reached. To round out this musical variety show, female vocalist Shana Bon will captivate you with her vocal style and beauty. If you're looking to be in pain, this is the show to get it from all the huge laughs by comedian James Sibley. He isn't just some goofy jokester; James is a world traveled pro having cruised the world as a headliner on ships and a comedy actor in "My Name is Earl" and the movie "Mr Woodcock." Branson Ticket Deals has a whopping $6 savings on adult tickets and ask for our show special to get even more!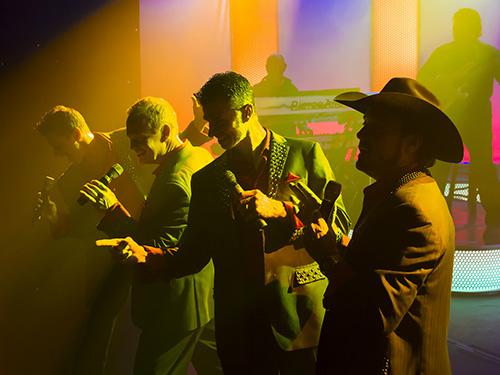 Book all three at once and get an EXTRA discount on top of the discount!Call (888) 470-5725