IT ALL BEGAN ON HILTON HEAD ISLAND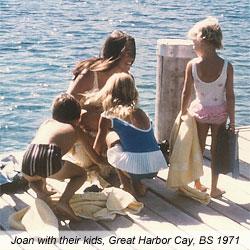 The entire Taylor family vacationed on Hilton Head in the late 70s as resort development commenced. Hilton Head's appeal for the family was the many activities it offered: ocean and beach activities, tennis, cycling, inline skating and golf, all in a beautifully natural environment. Spinnaker Resorts was founded shortly after these initial family visits.
Spinnaker Resorts has a long and successful history that should be celebrated. When the first Spinnaker property was built in Shipyard in 1983, Hilton Head Island had a population of about 2000 residents. Today the population has grown to over 38,000 residents with over 2.5 million people visiting the Island every year. Over the past 40 years Spinnaker Resorts has built or acquired properties in 4 states. Starting with just 48 units in 1983, the company has grown to over 1100 units and 560+ employees.
2023 will be a year of joy as we celebrate our Ruby Anniversary. Mr. Taylor left us with a powerful legacy in hospitality and the timeshare industry to carry on in his memory. The Spinnaker family has always exceeded expectations set forth by its peers and 2023 is gearing up for the same results. We look forward to the next 40 years providing and exceeding the Gold Standard of service and support for our owners and guests.