Where to Celebrate the Fourth of July
Can you believe that the Fourth of July is right around the corner? This is one of my favorite holidays! Put on your favorite red, white, and blue outfit and get ready to party this Independence Day! Whether you are celebrating in the mountains, on the beach, or on an island, we want you to relax and enjoy your holiday. The amazing Recreation Teams in Branson, Ormond Beach, and Hilton Head Island have created a full day of the most exciting Fourth of July events for you and your family!
Branson
The Branson Recreation Team has organized some favorite Independence Day traditions with a Red, White, and Pool Party! Join us at the Palace View Club House Outdoor Pool at 3 p.m. on July 4th, 2017, for the best Branson celebration. Enjoy live music, games, prizes, giveaways, and most importantly family fun. You can also enjoy some mouthwatering BBQ catering from Rib Crib. Call (417) 239-0133 or email mdefazio@spinnakerresorts.com to reserve your tickets, today!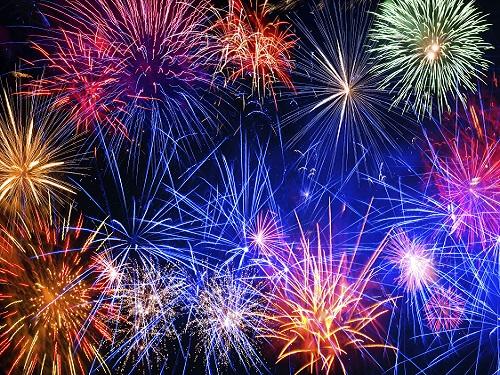 Ormond Beach
Join us at the Royal Floridian for a day of fun in the sun on the Fourth of July! Start your morning off with a Beach Walk at 8:00 a.m., Morning Coffee in the South Gathering Room from 8:30 a.m. – 9 and Water Aerobics from 9:30 a.m. – 10:00 a.m. From 11:30 a.m. – 1 p.m. enjoy a Chili Dog Cookout! You have a choice of Chili Dogs or Hot Dogs plus strawberry, pear, and blueberry fruit cups. Enter yourself or come cheer on your friends and family in a Watermelon Eating Contest at 3:00 p.m. Sign-up for the Watermelon Eating Contest between Friday, June 30th at 8:00 a.m. and Monday, June 3rd at 2:00 p.m. in the Activities Room!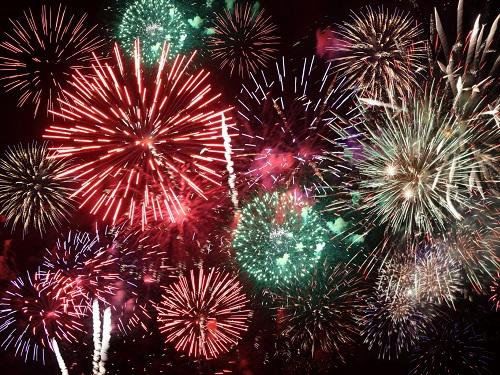 Hilton Head Island
After spending the day relaxing by the pool, we invite all owners staying at any of the Spinnaker Resorts on Hilton Head Island to Bluewater Resort and Marina to watch the Skull Creek 4th of July Fireworks! Gates open at 7:30 p.m. to all currently registered Spinnaker Owners and Guests. You must present your Spinnaker Parking Pass at the Gate for entry. Hot dogs, hamburgers, snacks, and soft drinks will be available for purchase with your Spinnaker Activities Card. Remember to bring your Activities Card, seating/chairs, bug spray, and your patriotic spirit! Coolers and outside food are also welcome (with the exception of glass containers).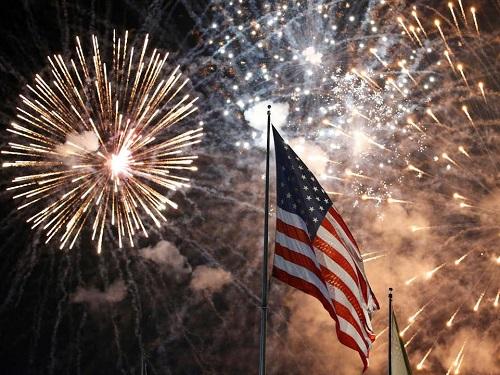 How are you celebrating Independence Day 2017? Share with us on Social Media.