2017 Hilton Head Island Wine & Food Festival
I adore wine. I love the color, aroma, and bouquet. I have traveled from Veneto to Bordeaux to indulge my thirsty palette. I have had the honor of tasting award winning Valpolicella near the vineyards where it was produced and whenever in London I am a permanent fixture in La Cave à Fromage for some of the best wine and cheese I have come across.
When you combine a fine wine with eloquently prepared food that is where the magic begins. So when I was approached to attend and review the 32nd Hilton Head Island Wine and Food Festival I jumped at the chance.
The festival has been around for 20+ years and has managed to raise approximately $42,000 in the past 4 years for college scholarships. Proceeds from the festival's wine auctions support the John & Valerie Curry Educational Scholarship Fund for college students pursuing degrees in the hospitality & tourism industry. The five day festival encompasses multiple activities and events. You can experience the Best of the Best where certified Sommeliers Camille Copeland and Stephanie Stawski taste and compare six types of wine from Chardonnay to Cabernet. They share their favorites and talk about where these wines are made. You definitely come away with a new understanding of the process of winemaking and you might even discover a new favorite.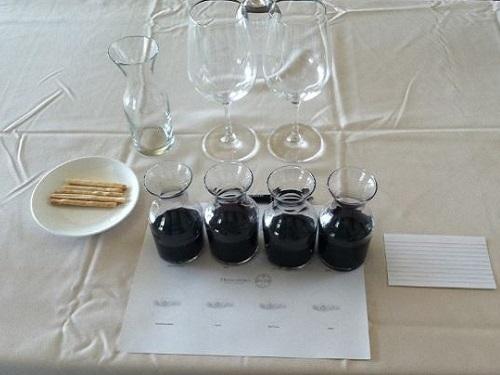 There are many other events such as a Silent Auction, the Sip and Stroll, and the premier event, The Grand Tasting. Many awards were given out this week but the ultimate prize wine producers/importers strive for is the 2017 Best in Show.This year's category awards go to:
White Cooper's – Hawk Gewürztraminer, NV (Illinois)
Sparkling – Signal Ridge Brut, 2012 (California)
Rose – Klinker Brick Rose, 2016 (California)
Red – Angove Family Crest Shiraz, 2015 (Australia)
I was lucky enough to attend the Public Tasting which was held in the Harbour Town Yacht Basin at Sea Pines. It was a great outdoor event that allowed you to stroll along the harbor in the fresh air and meander through the shops while drinking a great glass of wine. At the event there were more than 250 different types of wines from all over the world. I was like a kid in a candy shop. I didn't know where to begin. Once I got my bearings though I grabbed a fabulous glass of Pouilly-Fuisse and watched The Outdoor Gourmet Challenge. It was amazing. Local Chefs made everything from seafood to short ribs. And of course just the aroma of their food made my mouth water. Another fun event you should not miss is the Waiters' Race. It was hysterical and I think the crowd had more fun than the participants!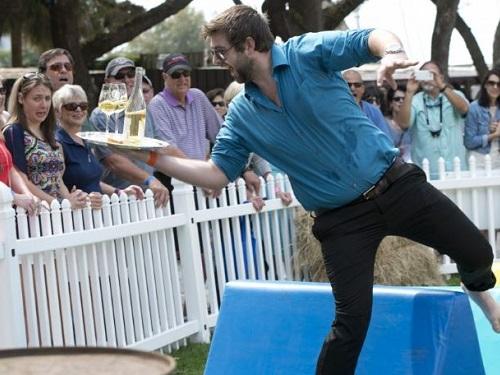 Now let's talk about the wine tasting. It was not only about drinking the wine but being able to ask questions about the different types of wine and find out what regions are expected to grow even more in the future. I was able to interview a representative from Prestige Wine Group who has traveled extensively and told me that he foresees New Zealand and South Africa to do wonderful things in the future. This is great news for me because I love Sauvignon Blanc from both regions.
All in all, if you are fortunate to be at Spinnaker Resorts or in the Lowcountry next year in mid-March put the Hilton Head Island Wine and Food Festival on your calendar. Give yourself a fantastic culinary experience, the opportunity to mingle with people from near and far and get to know our island a little bit better. It will be a guaranteed day filled with entertainment, great food, and endless premier wine. You might even come home with a bottle or two.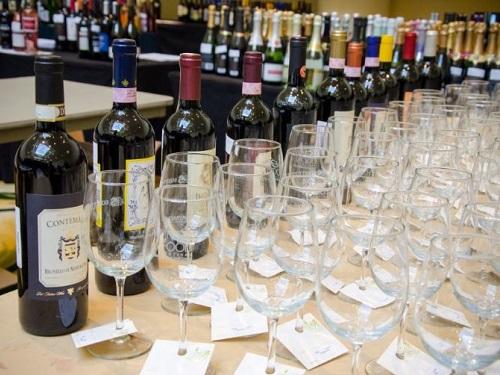 Photographs courtesy of Hilton Head Food and Wine Festival Gallery
Did you attend the Hilton Head Wine Festival? Share your thoughts with us on social media.
Related Articles:
Five Wines You Must Try at Island Winery
Concours d'Elegance: Beautiful cars and fantastic weather
2017 Spring Activities