10+ Royal Floridian FAQs For You – Part Two
In Part One Alexis "Lexi" Bairstow, Regional General Manager, provided me with his top FAQs from Royal Floridian visitors and owners. When planning a vacation, we want to know about local restaurants or the quickest route to a local attraction or even how to access the complimentary Wi-Fi. For us at Spinnaker Resorts, naturally there are questions we are asked on a more frequent basis so I enlisted the help of some folks from different departments, including Joe DiMartino, Maintenance Manager and Becky Brown, Activities Manager at the Royal Floridian Resort and Royal Floridian South resorts in Ormond Beach. Joe and Becky shared their top questions and answers to help you plan and make the most of your next Spinnaker Resorts vacation.
Q: Do you have grills for us to cook our own food?
A: Yes, we have grills and we supply cooking utensils. Enjoy!
Q: What time does the pool deck close?
A: Due to Sea turtle regulations, the pool deck must be closed at dusk.
Q: What season do the sea turtles hatch?
A: Nesting season begins May 1 through Oct. 31st. Hatching is usually June, July, September and can go into October depending on when eggs have been laid. The baby turtles head for the water once they hatch. Guests are advised to keep the drapes closed and any lights off outside. This is to keep from confusing the hatchlings because it will draw them toward the light instead of the ocean and they will die. (Interested in knowing more about the sea turtles? Read our Sea Turtles blog for lots more info on the fascinating sea animals!)
Q: What temperature are the pools and spas?
A: We keep our pools at 86 degrees Fahrenheit and the hot tubs at 102 degrees Fahrenheit.
Q: Where are the best seafood restaurants?
A: For lunch, Hull's Seafood Restaurant and for dinner a choice of Rip Tides, Chart House or Norwood's. For Flagler, Martin's on A1A and for Ponce Inlet Down the Hatch for a wide variety of seafood. Resource guide Planning Your Ormond Beach Stay has a whole list of restaurants and phone numbers for checking out local cuisine!
Q: What are the most interesting parks or places to go locally?
A: Tomoka State Park is great for nature walks and native Floridian scenery, as is Blue Spring State Park. You'll enjoy Blue Springs State Park's hundreds of manatees that flock to its warm springs in the fall and winter. It's an amazing sight! Visit the Old Fort, Castillo de San Marcos, in St. Augustine. The entire old town has a rich history worth exploring. You will love the Spanish Conquistador vibe of the old town. There are lots of things to do all year round including summer festivals, fall Halloween festivities and for sure at Christmastime with the lights and festive decor! Be sure to check the Ormond Beach Calendar of Events prior to your visit to see what local events are happening in the area.
Q: What is the most popular activity we have at the resort?
A: Bingo or Wine and Cheese Social Bingo.
Q: Can anyone join the activities or enjoy the Tropical Spa Escape?
A: Anybody of any age staying at our Spinnaker resorts can join an activity. We want everyone to have a good time at crafts, socials or games. Even men enjoy the relaxing Tropical Spa session!
Q: Is there a location I can print boarding passes?
A: We have three guest kiosk computers and two printers. We have a guest kiosk without printer and one with a printer at the Royal Floridian North in the Activities Room and one guest kiosk with printer in the Royal Floridian South in the South Gathering Room.
Q: Do we rent bikes and if so where can I ride?
A: We have bike rentals available hourly, half day, all day and a full week rental. Hours of use for daily are 8:00am to 3:30pm. We prorate rentals for semi week if necessary so that you can have access to bike 24 hours at your leisure. Stop by the Activities room or call the Activities department at ext. 1217 when in-house for rates or more info.
We know you will have a great vacation in Ormond Beach with us. If you have questions, you can contact us prior to your trip, or stop by the front desk to ask us anything during your Spinnaker vacation.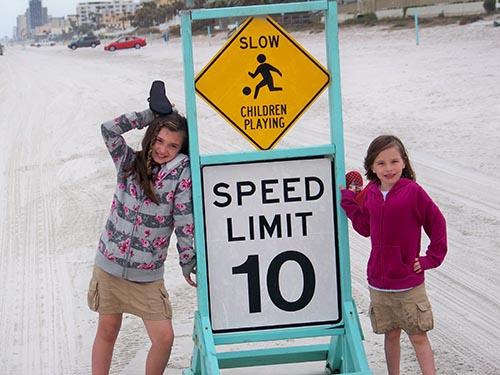 Photo courtesy of Royal Floridian owner Charlie Haddock